Snyder Junior High & High School Tiger Football Families, be sure to check out the summer update from Coach Wood! There are important dates and deadlines you don't want to miss.
https://5il.co/1d6ih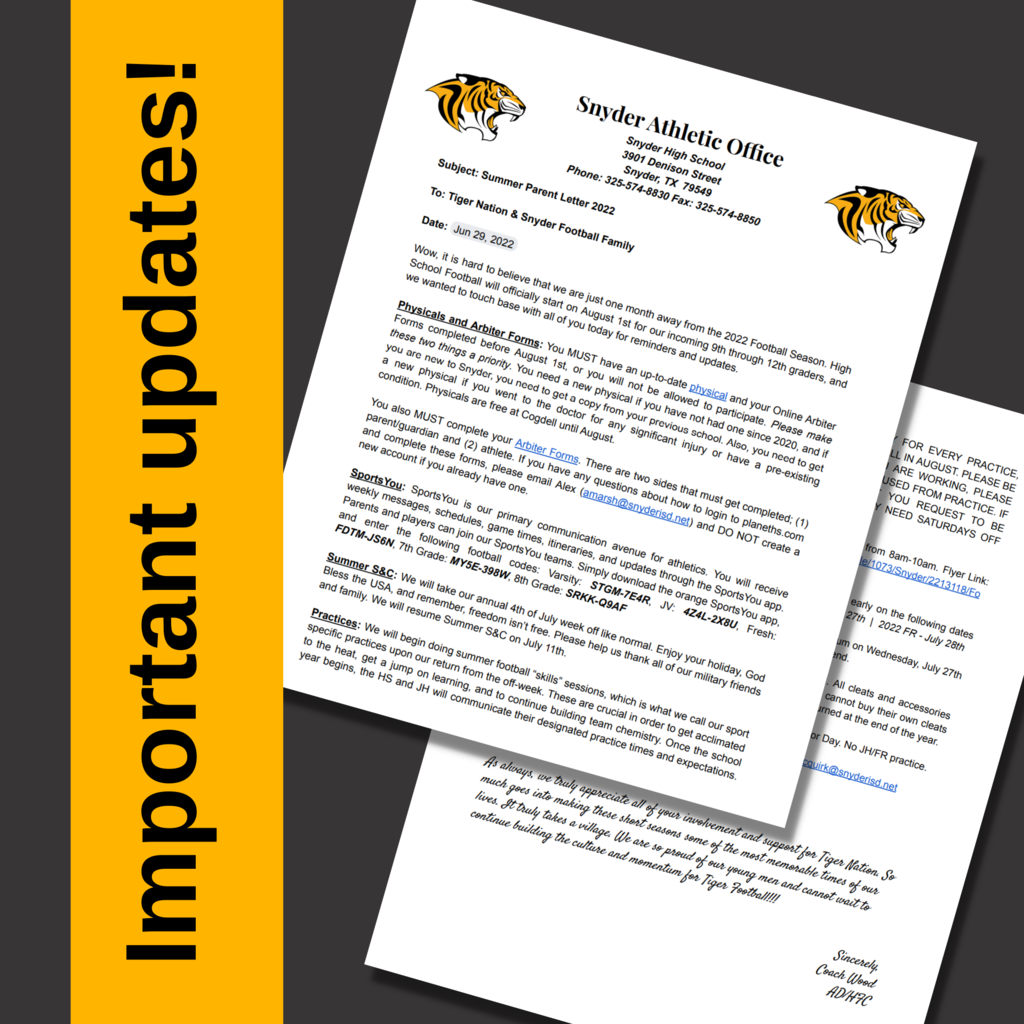 Incoming Freshman, July 13-14th (sign-ups close on July 6th) from 9am-3pm in the Snyder High School Cafeteria. Lunch & Laptop Provided Get set for the school year with: • Preparation for the TSI (Texas Success Initiative) Assessment • Take the TSI test • Team Building • Scavenger Hunt • Tour of Western Texas College Link to register:
https://bit.ly/shssummerbridge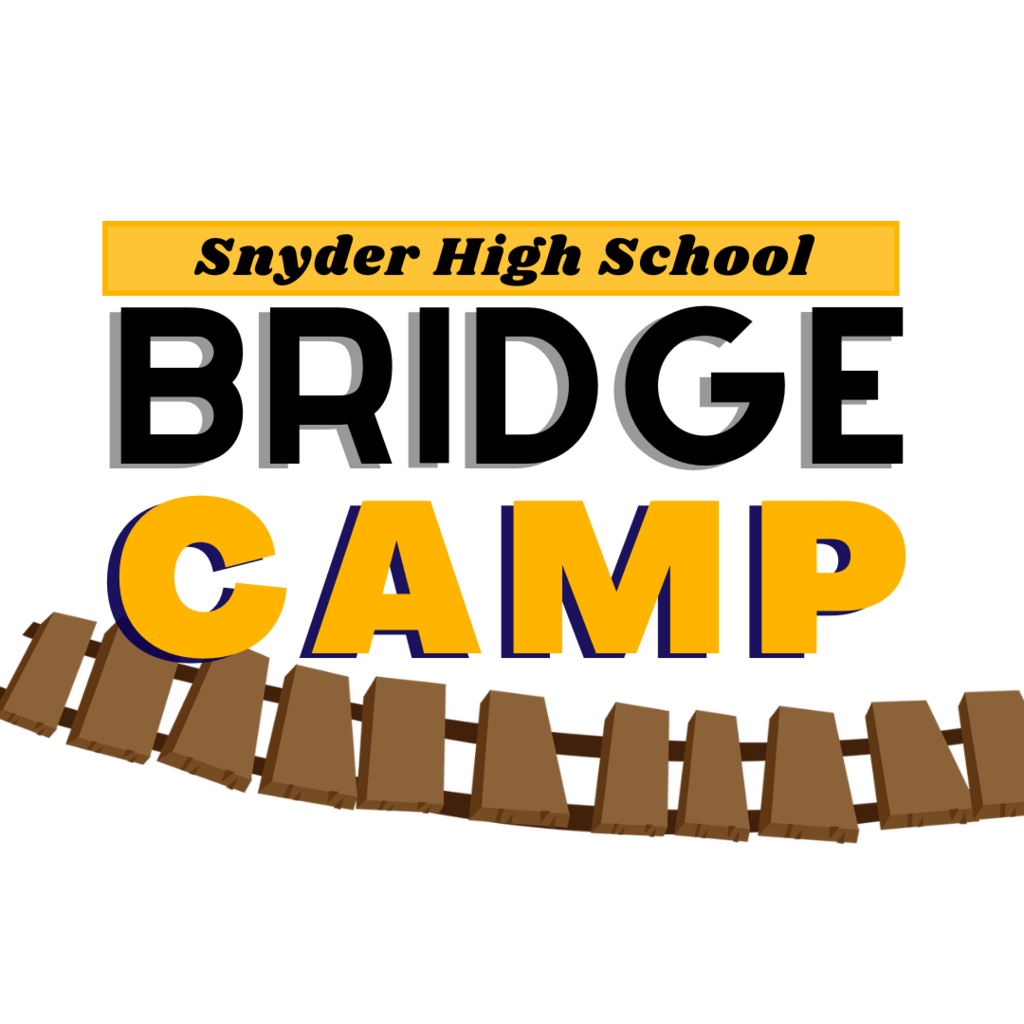 Friday, August 12, 2022 1:30pm - 3:00pm Meet in the Snyder High School Cafeteria @ 1:30pm Meet the counselors, principals, and teachers! Learn about extracurricular activities and Snyder High School traditions. Calm your nerves! We will take students on a campus tour, provide maps, and answer questions. Parents are not only welcomed but encouraged to attend! No need to RSVP. See you soon!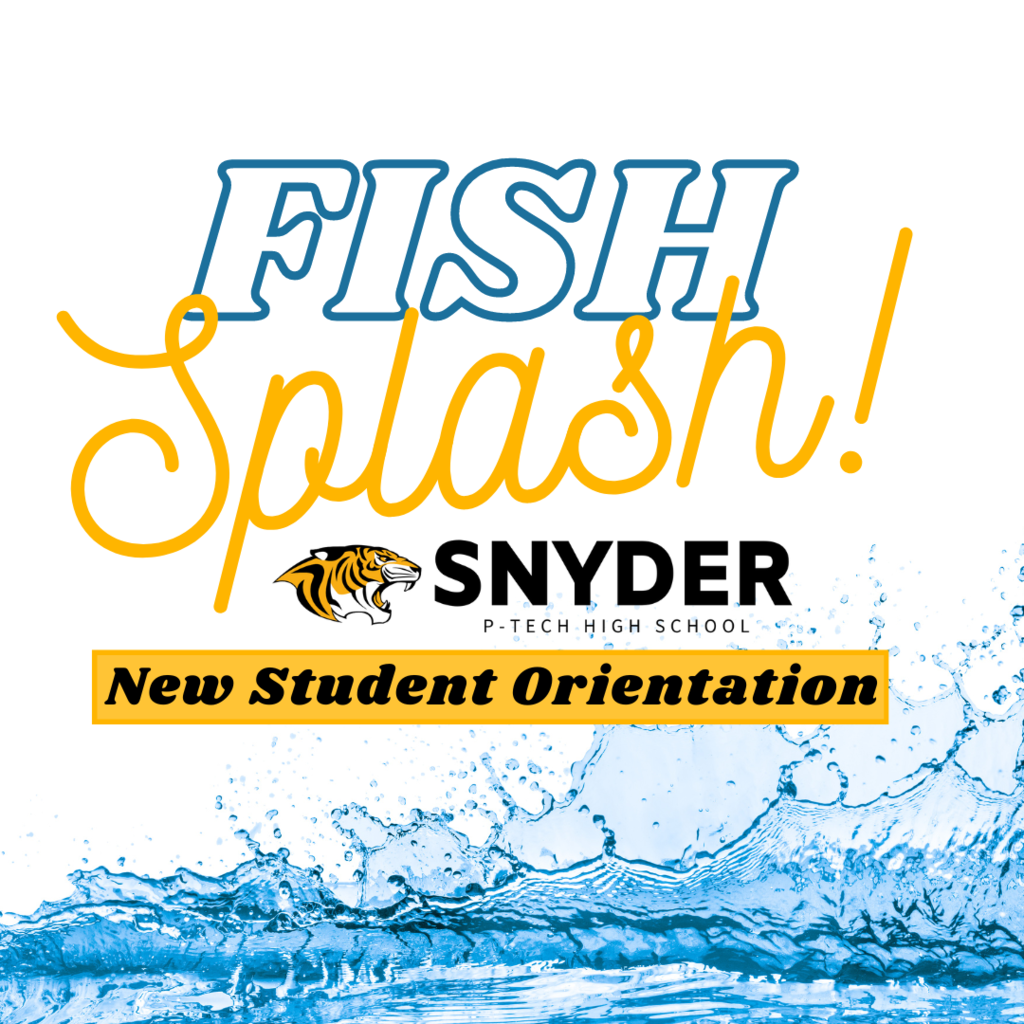 It was a beautiful morning to work on golf skills at golf camp! Thank you to SHS Alum and College Standout, Jake Leatherwood, for stopping by today!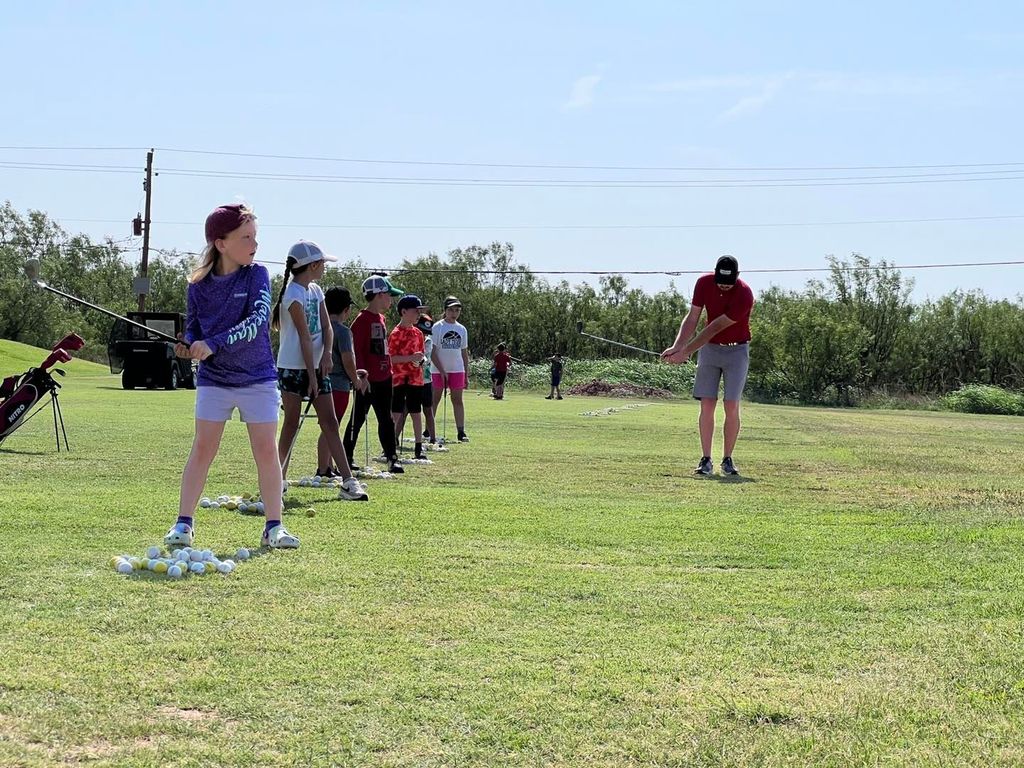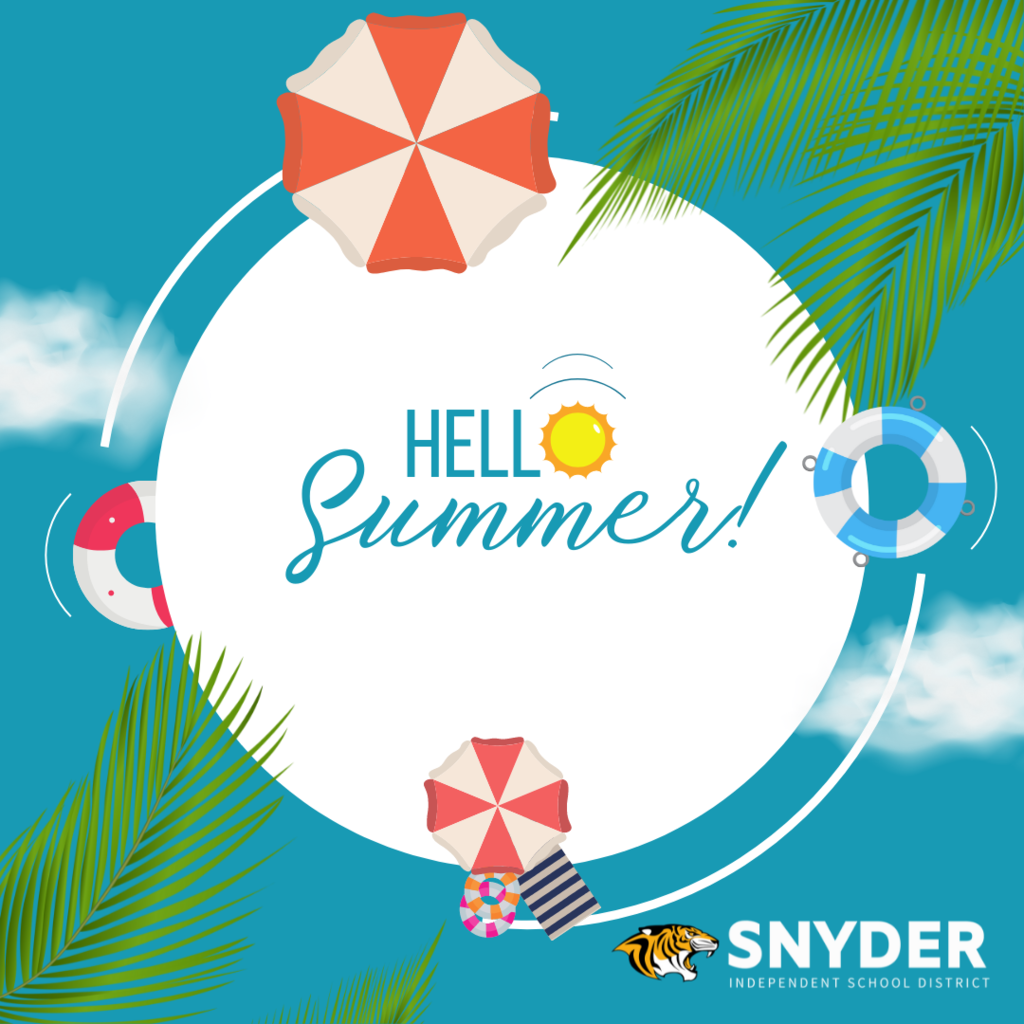 ☀️💛Sunshine and good times at Snyder Primary School. 💛☀️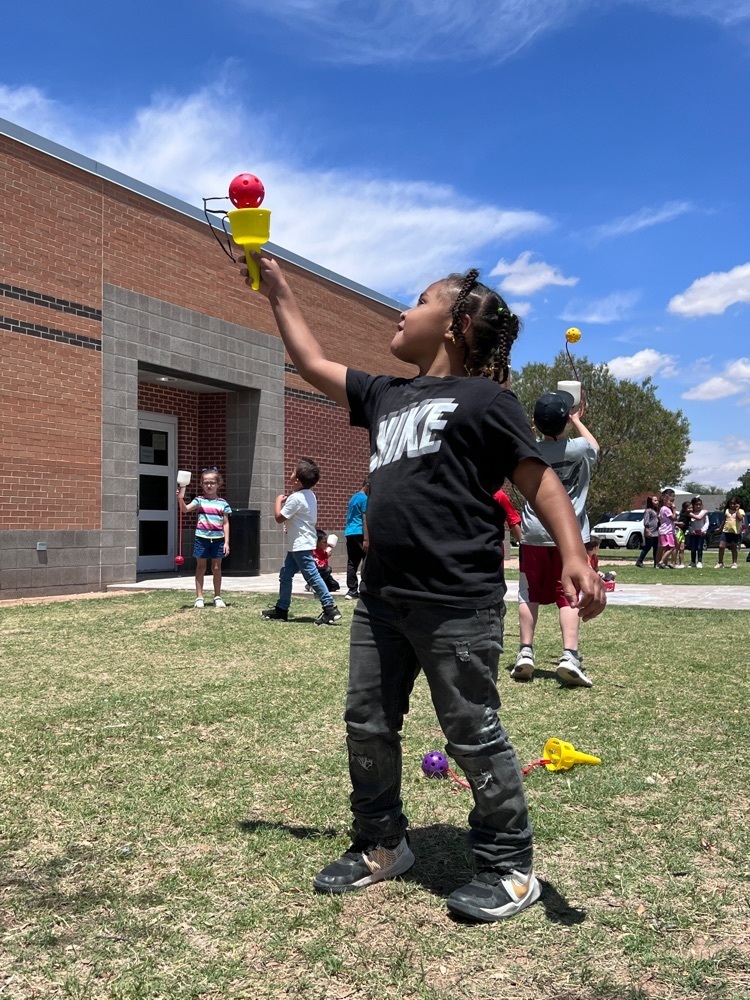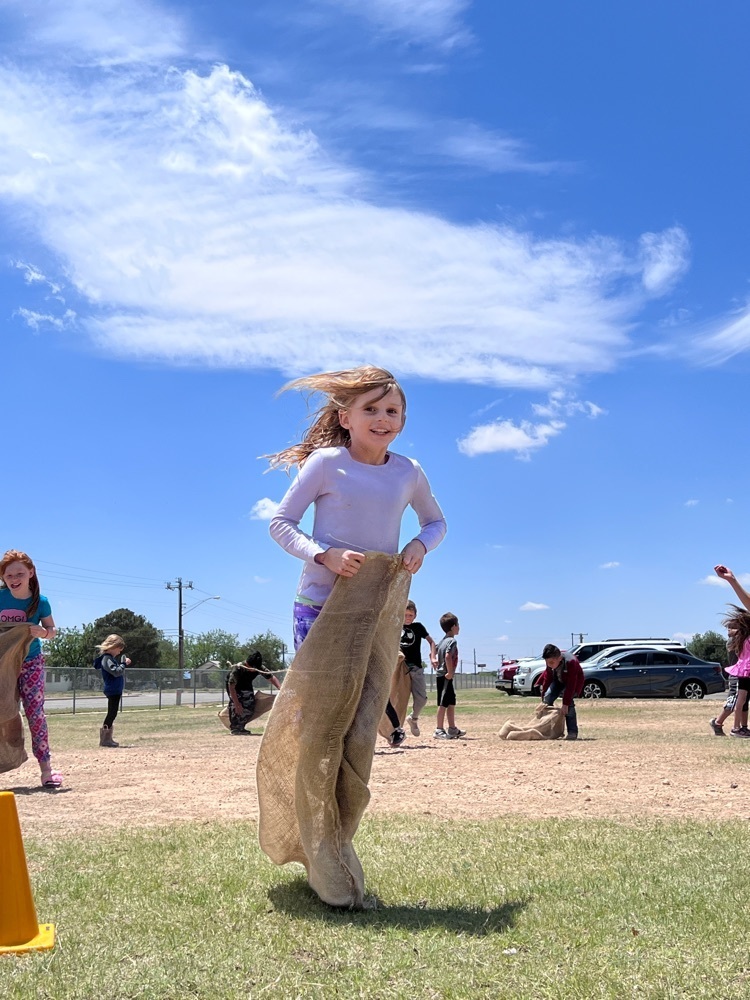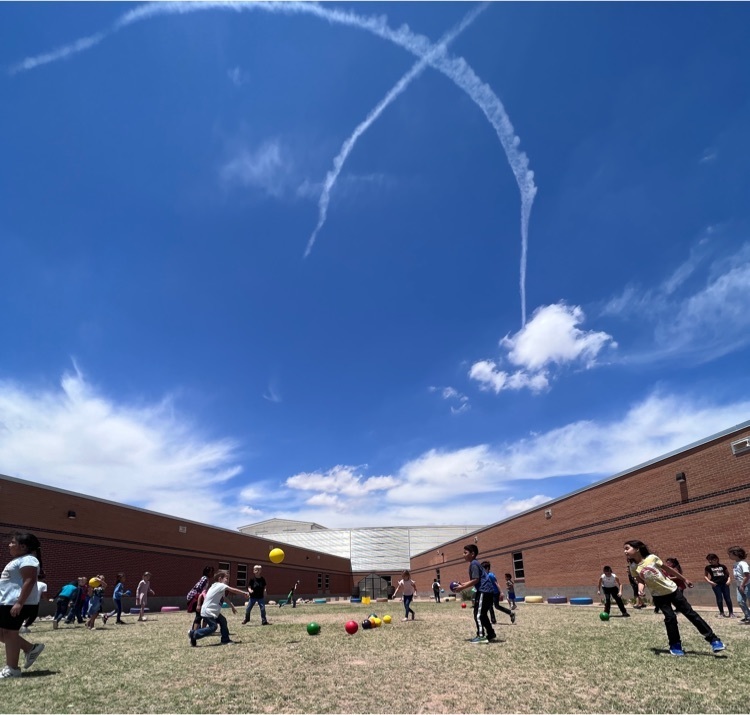 Project Graduation Friday May 27th Snyder Junior High Use Gym Entrance Open to all 2022 Snyder graduates and early graduates only. Doors open at 11:00 PM No entry after midnight, and no re-entry Party ends at 4:00 AM Plenty of fun, food, and games. Prizes all night long: Door prizes every 15 minutes Larger drawings and auctions begin at 3:00 AM Every senior who attends will receive a prize. Medical release signature required at door. If under 18, parent must sign for student.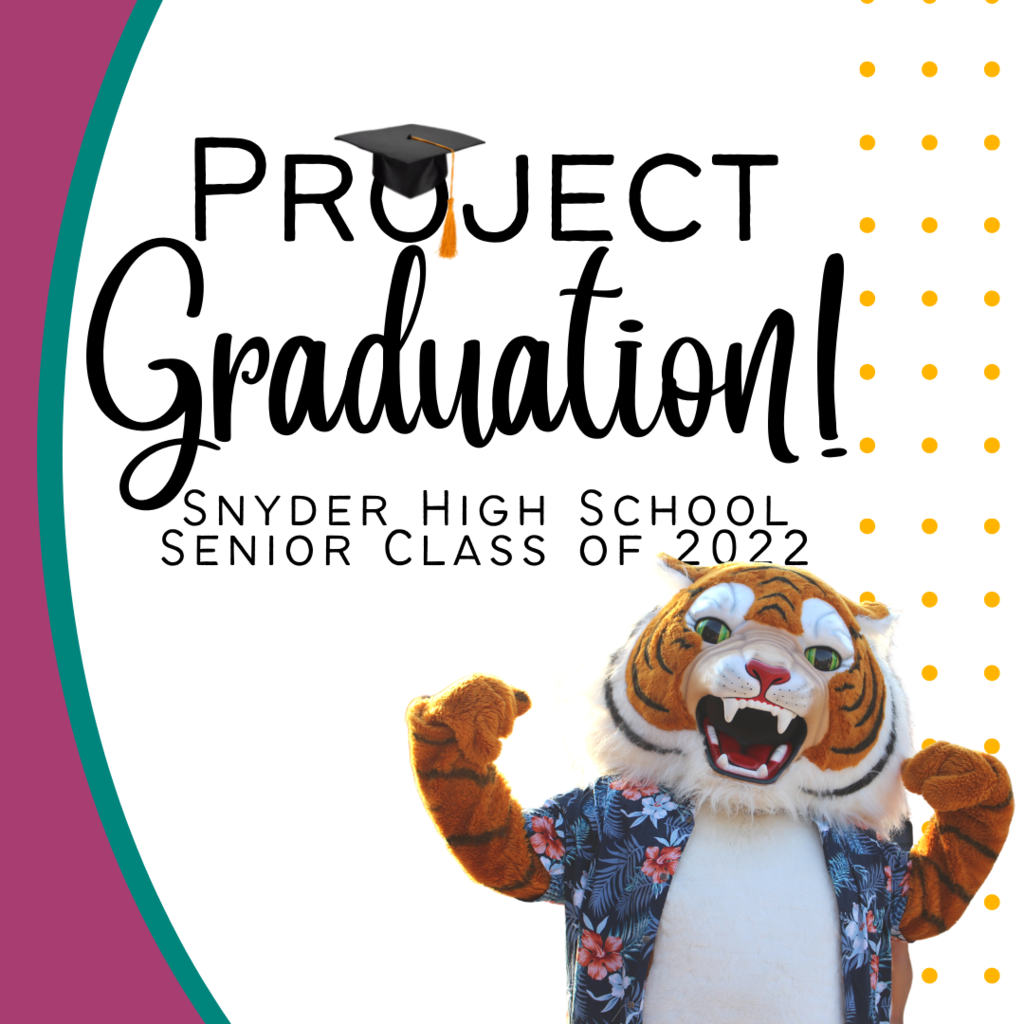 #TIGERNATION, we'll see you at the Regional Semifinals! Snyder vs. Stephenville in Abilene Game 1 - 7pm Thursday @ ACU Game 2 - 1pm Saturday @ HSU Game 3 - 30 min after (if needed) #oneheart #tigerbaseball #hsbaseball #goldglovechasin⚾️ #snydertigers #webelieveinsisd #snydertexas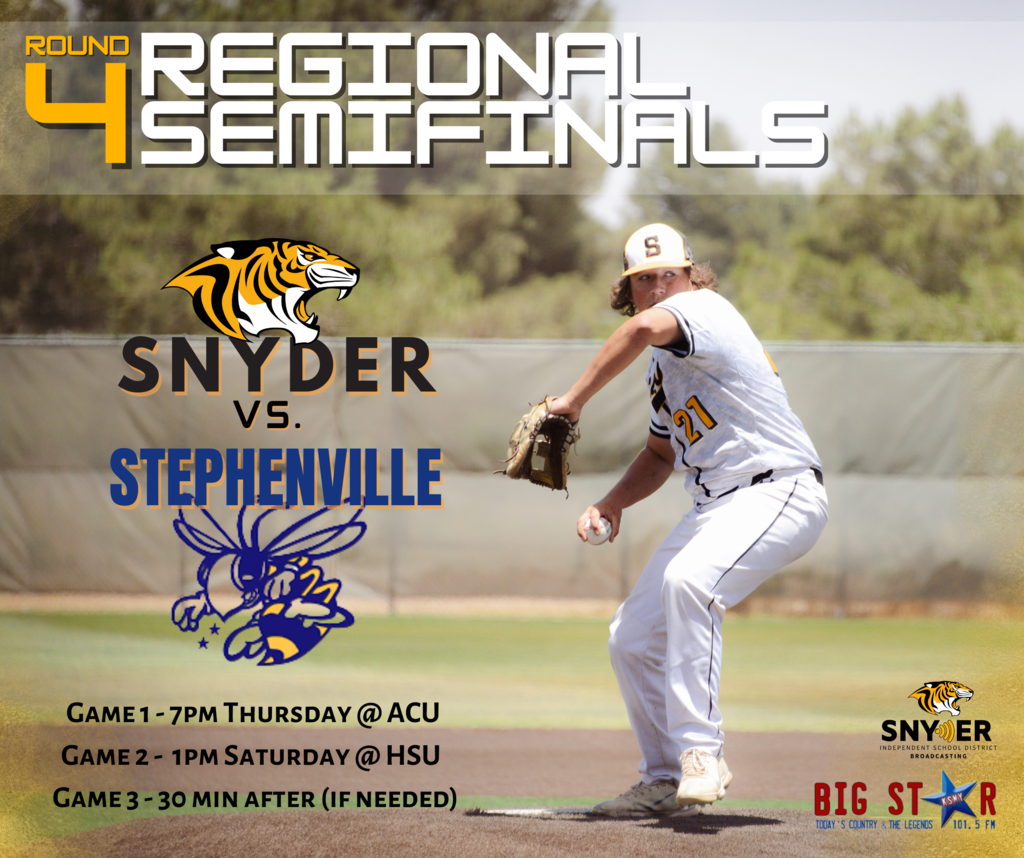 Registration is open for The Jump Start Summer Learning Program for students completing PreK-5th grade. Space is limited, so please sign up as soon as possible if you would like your child to attend. Learn more and register here ➡️
www.snyderisd.net/summer
or email
amontoya@snyderisd.net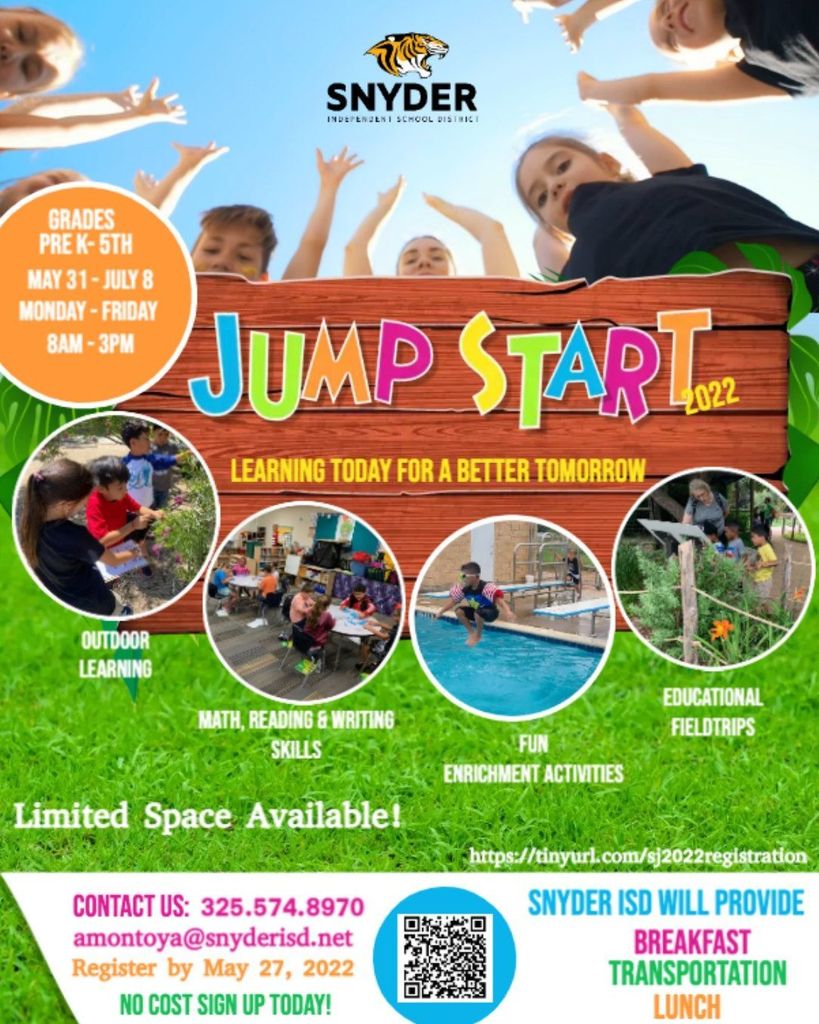 CONGRATULATIONS to Kaden Stone for placing THIRD in headline writing at State! Snyder High School, Student Publications, and the Snyder community is very proud of you!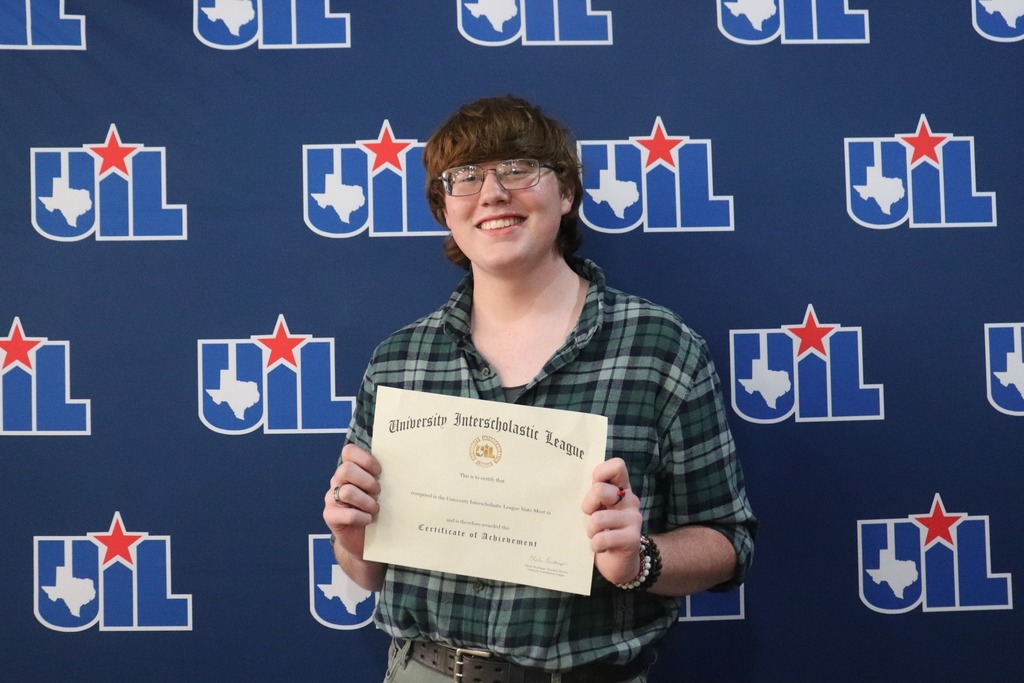 ⭐️ With STAAR testing upon us, some students may have anxiety or stress. Teachers are always looking for ideas to reinforce important concepts learned while creating a fun and memorable environment. For four years, Mrs. Sorrells' math classes, enjoy a special "Glow Day" before the STAAR. It's a favorite among students year after year! #snydertigers #webelieveinsisd #webelieveinsisdteachers #snydertexas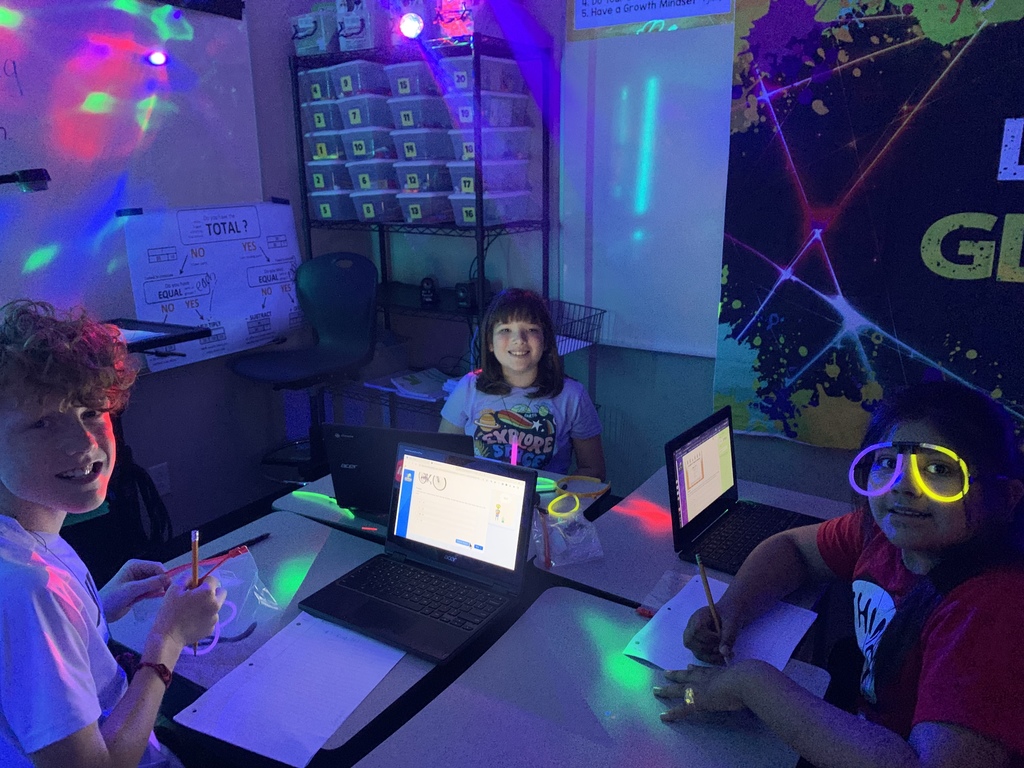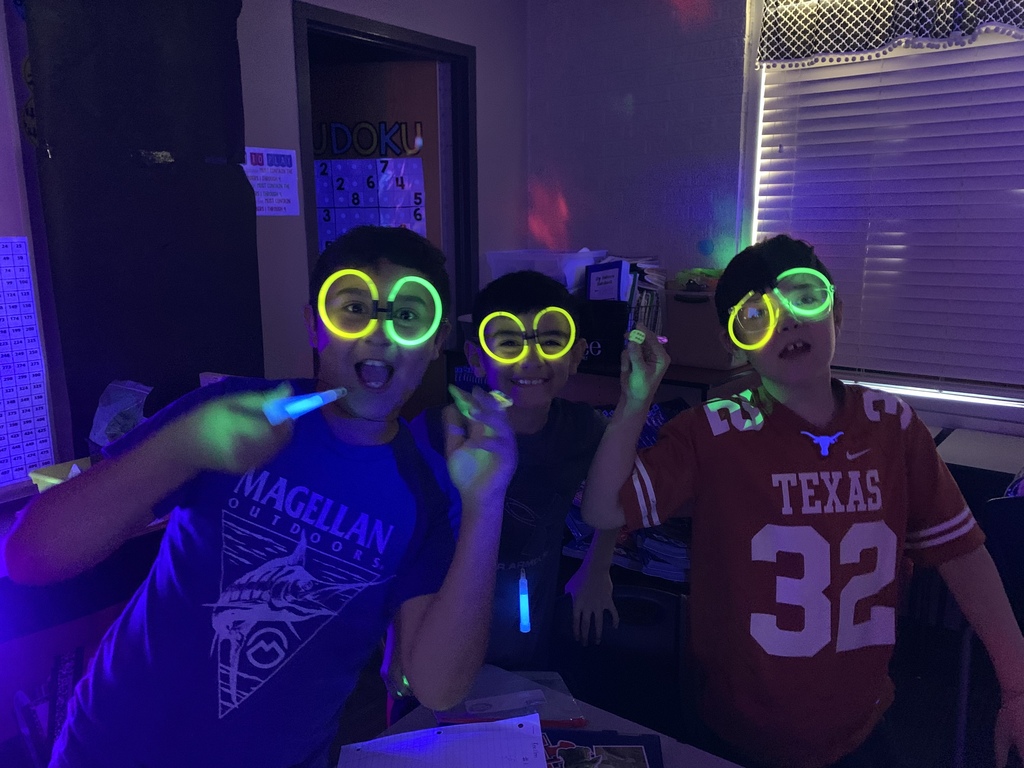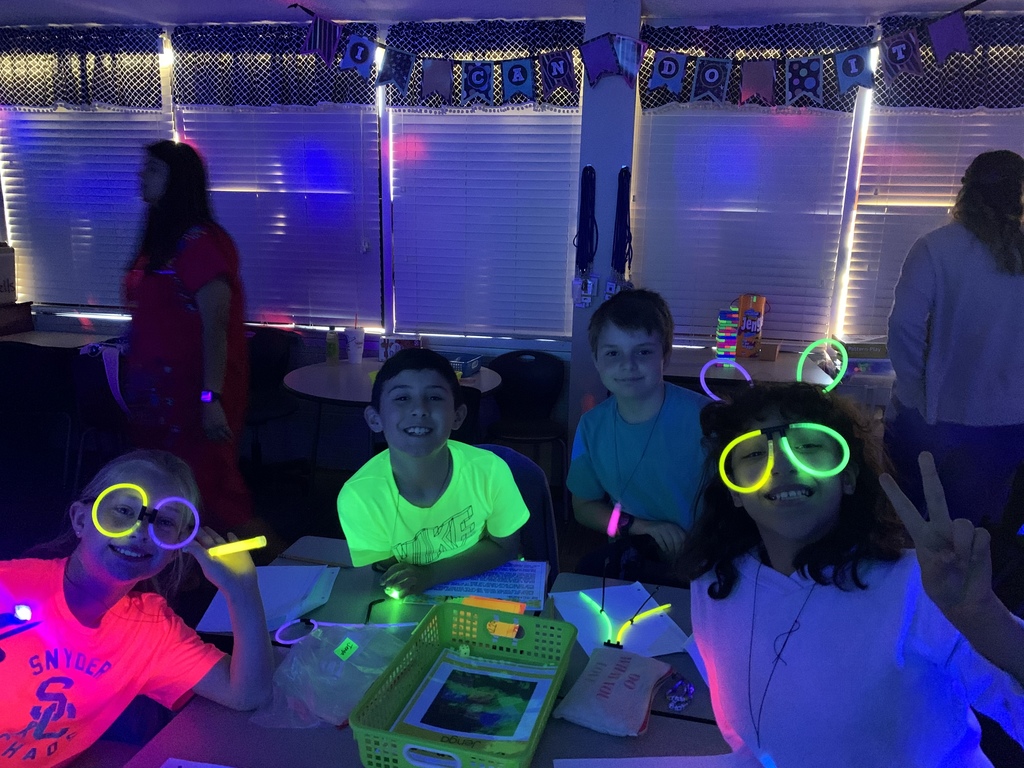 End of the school year = a lot of time sensitive information. Although we do use social media to share and celebrate with our community, we primarily use ParentSquare and StudentSquare/school email to communicate important, time-sensitive information with our parents, guardians, staff, and students. According to our records, we have a 96% contactability rate; in other words, we are successfully reaching 96% of our parents, students, & staff through ParentSquare, through either text, email, or the app. ParentSquare pulls from Skyward, our student management system - so accurate information is important. 📱If have had a change in your phone number or email, give your child's campus a call and they will be glad to help! If you are having issues with ParentSquare, you can also review our ParentSquare troubleshooting section for tips and tricks, FAQs, and more!
https://www.snyderisd.net/page/parentsquareparents
You are always welcome to call your child's campus or Valerie in the Admin Office for help too!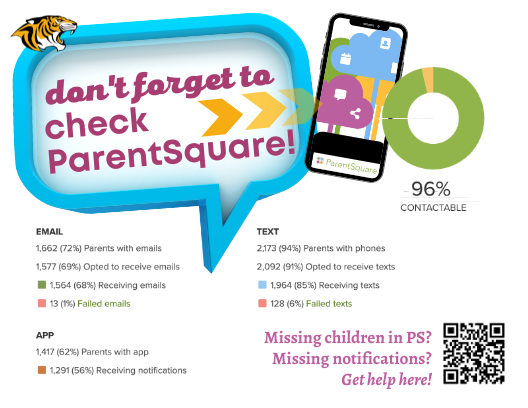 #TIGERNATION, make plans to cheer on the Tigers as they take on the Andrews Mustangs in the Area Round of the Playoffs! ⚾️ Game 1 - Friday, 5/13 @ 6pm ⚾️ Game 2 - Saturday, 5/14 @ 12pm ⚾️ Game 3 - 30 minutes after (if needed) 📍 Moegle Field, Monterey High School #webelieveinsisd #snydertigers #snydertexas #hsbaseball #oneheart #tigerpride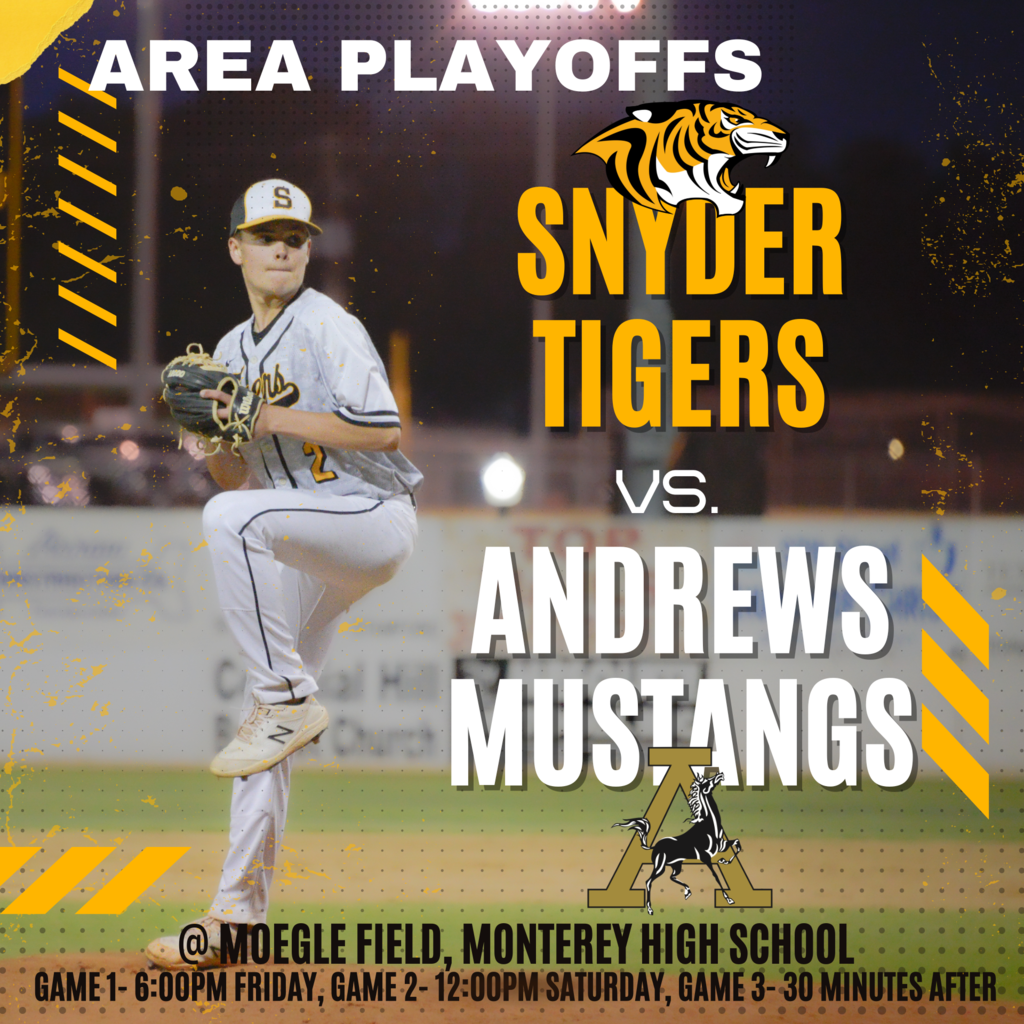 The community is invited to the Senior Capstone Showcase on Thursday, May 12, 2022, in the SHS Cafeteria. The Capstone Project represents what students have learned in their chosen program of study and their years of studies and hard work at Snyder High School. We are always impressed with the creativity and attention to detail of the students' projects. We hope you will join us for this come-and-go showcase celebrating our seniors. #webelieveinsisd #seniors2022 #snydertigers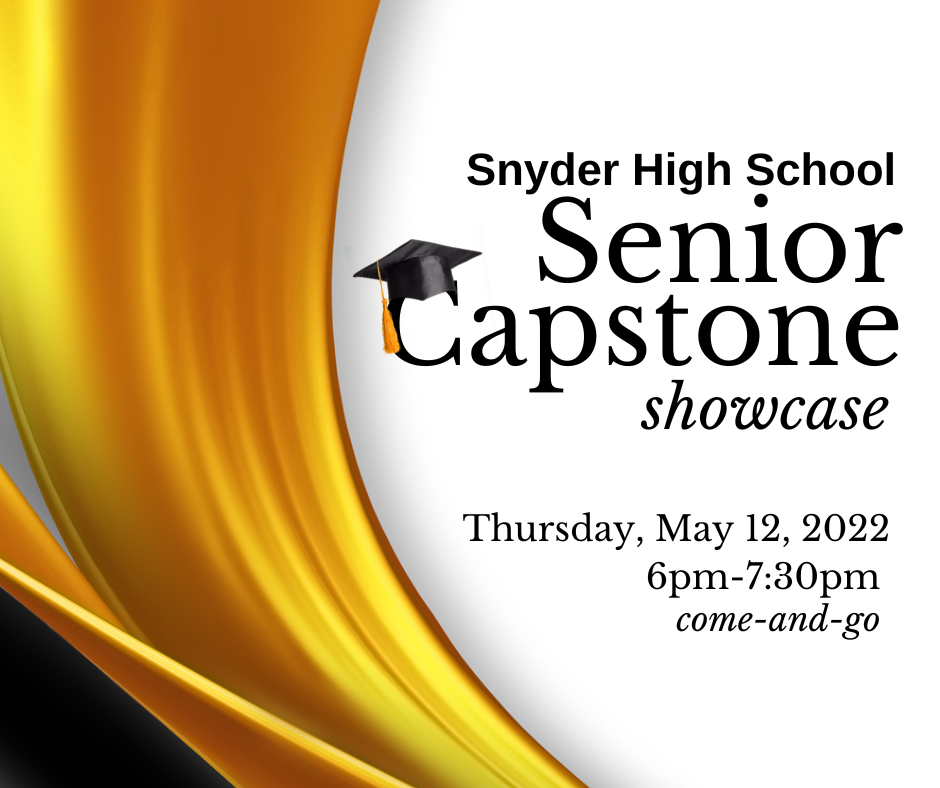 #TIGERNATION, it's GAMEDAY! Bi-District Playoff Round Snyder Tigers vs Dumas Demons in Lubbock Come early, get loud, GO TIGERS! 📣 📍 Lubbock Christian HS Game 1️⃣ 7:00pm Friday Game 2️⃣ 12:00pm Saturday Game 3️⃣ 30 minutes after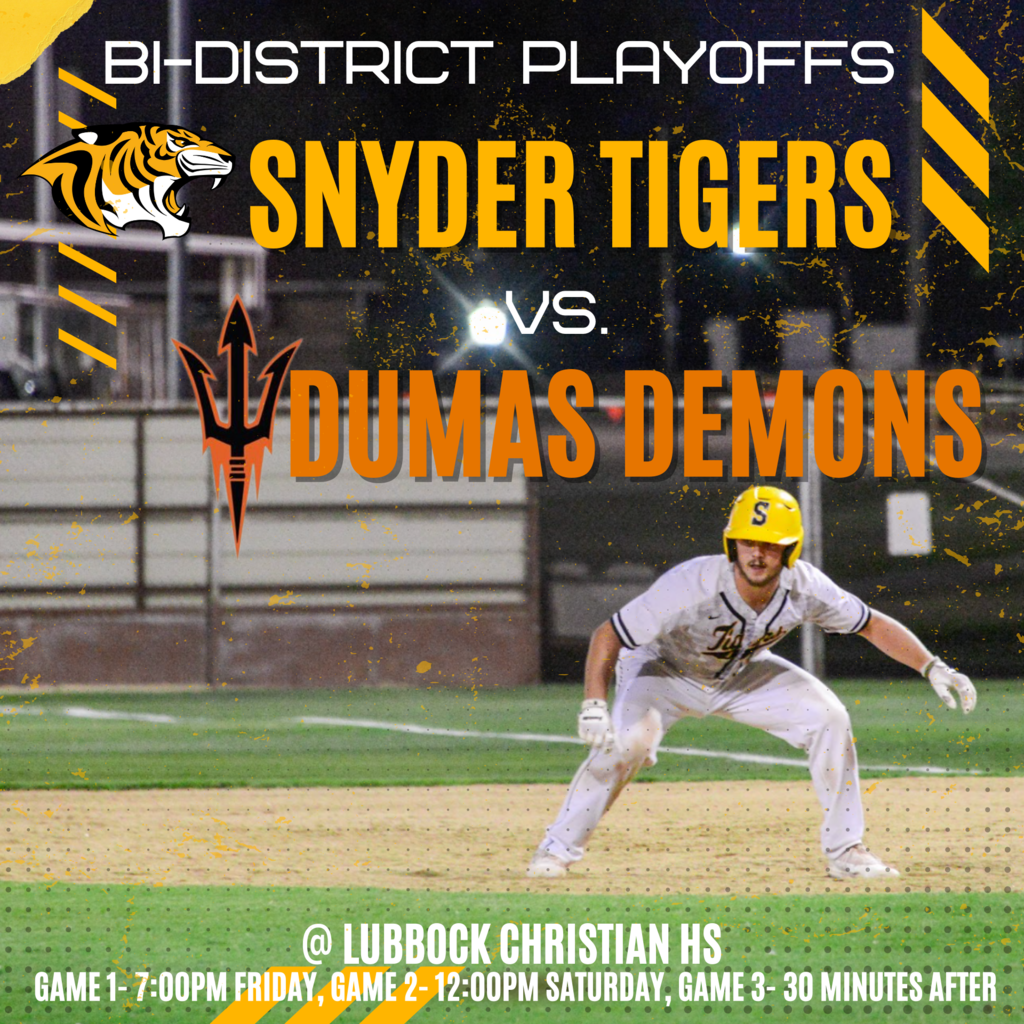 Mrs. Rowland's class helped deliver special gifts on behalf of the district to the staff for Teacher Appreciation Week! They brought a smile to everyone's faces, and they also had an excellent opportunity to practice important skills like introductions, eye contact, speaking loudly, and shaking hands! #webelieveinsisd #teacherappreciationweek #snydertigers #snydertexas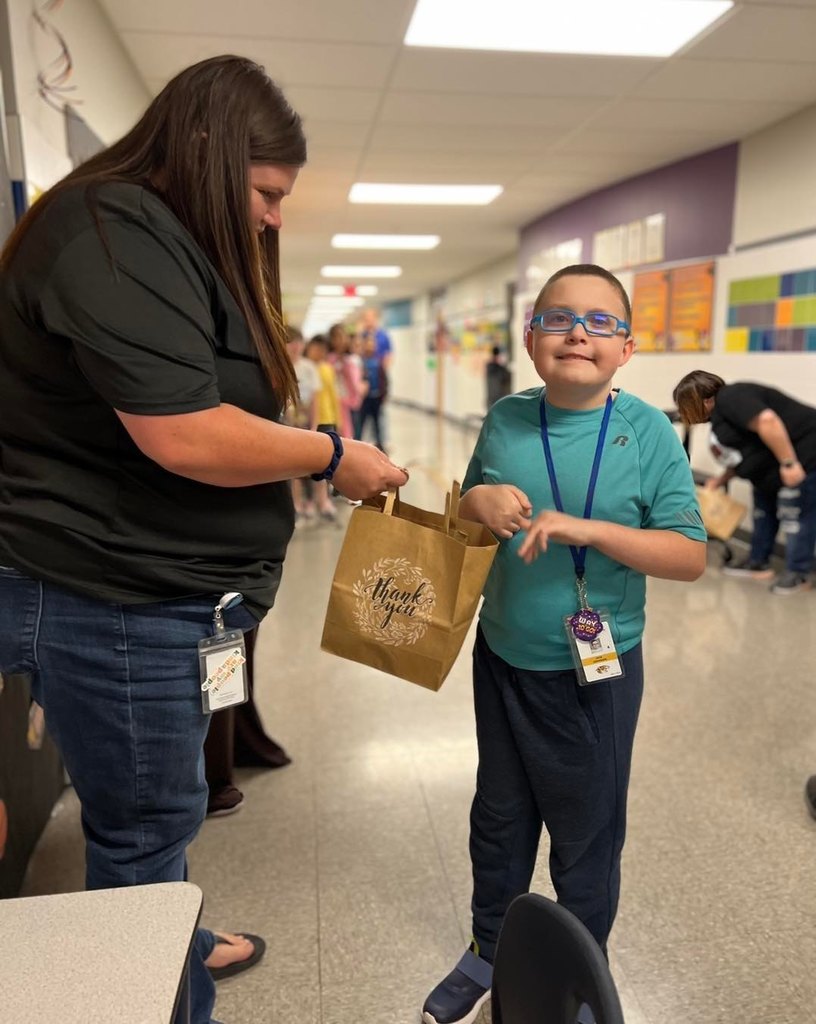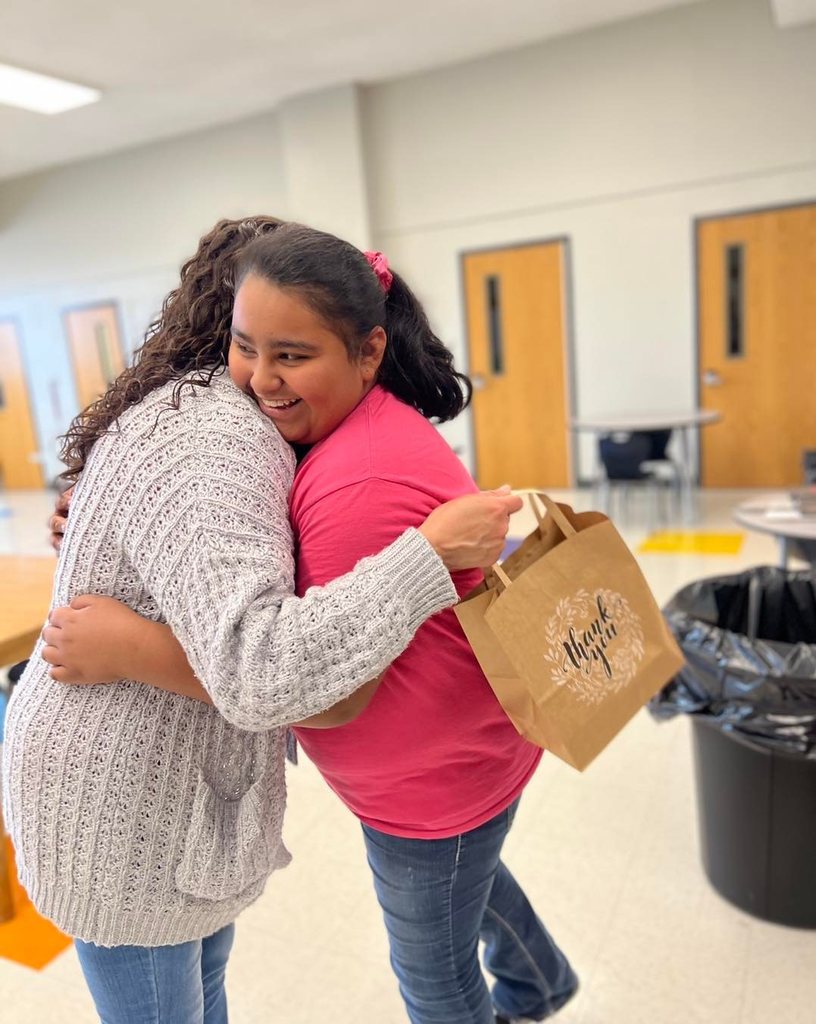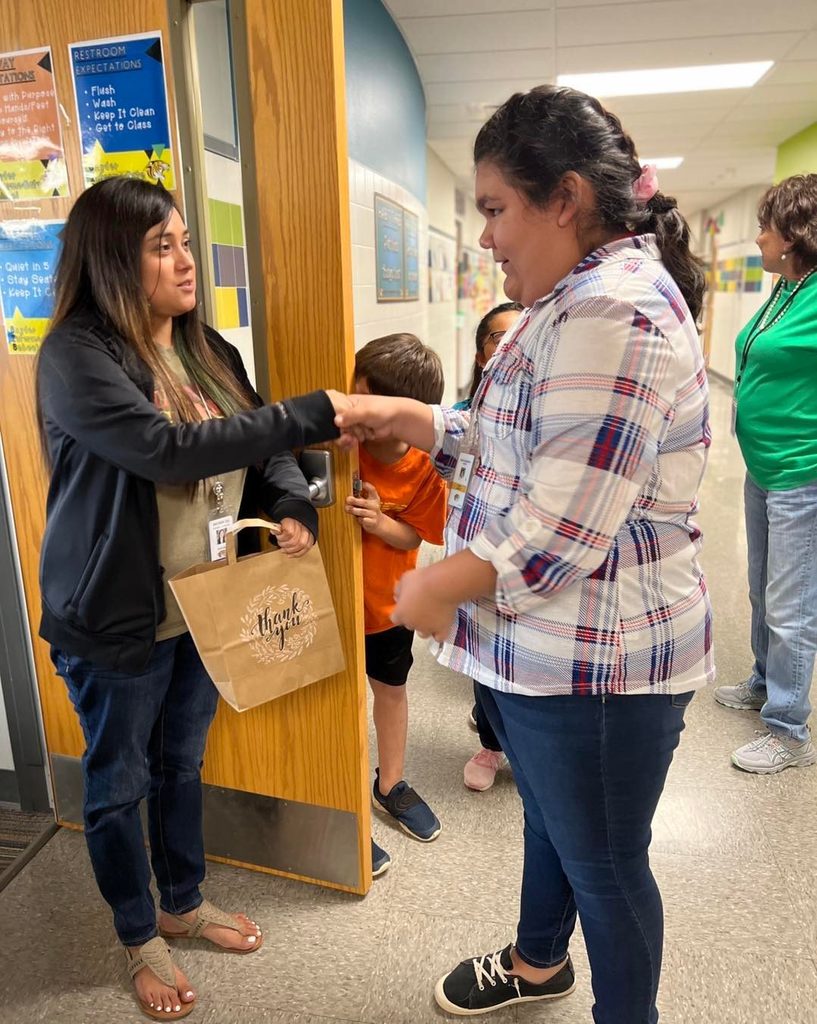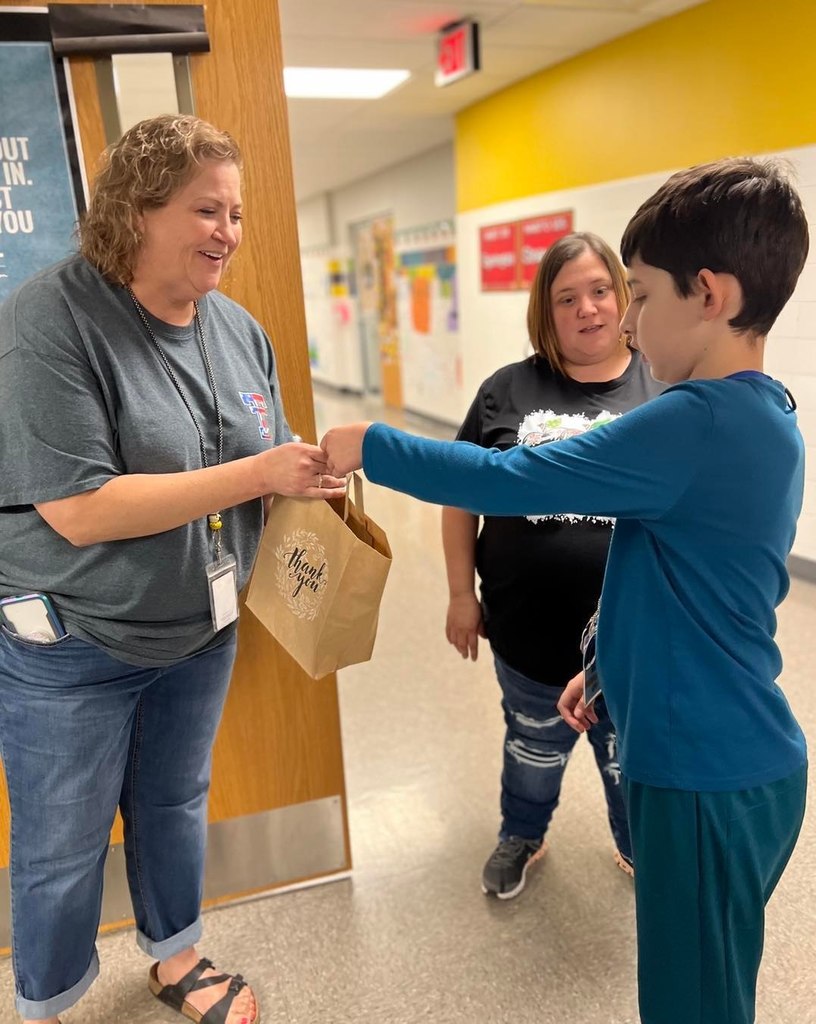 Miss Alarcon's 4th-grade class celebrated our fantastic cafeteria staff for Lunch Hero Day! Students made thank you cards for each of them to show their appreciation. #LunchHero #snydertigers #webelieveinsisd #snydertigers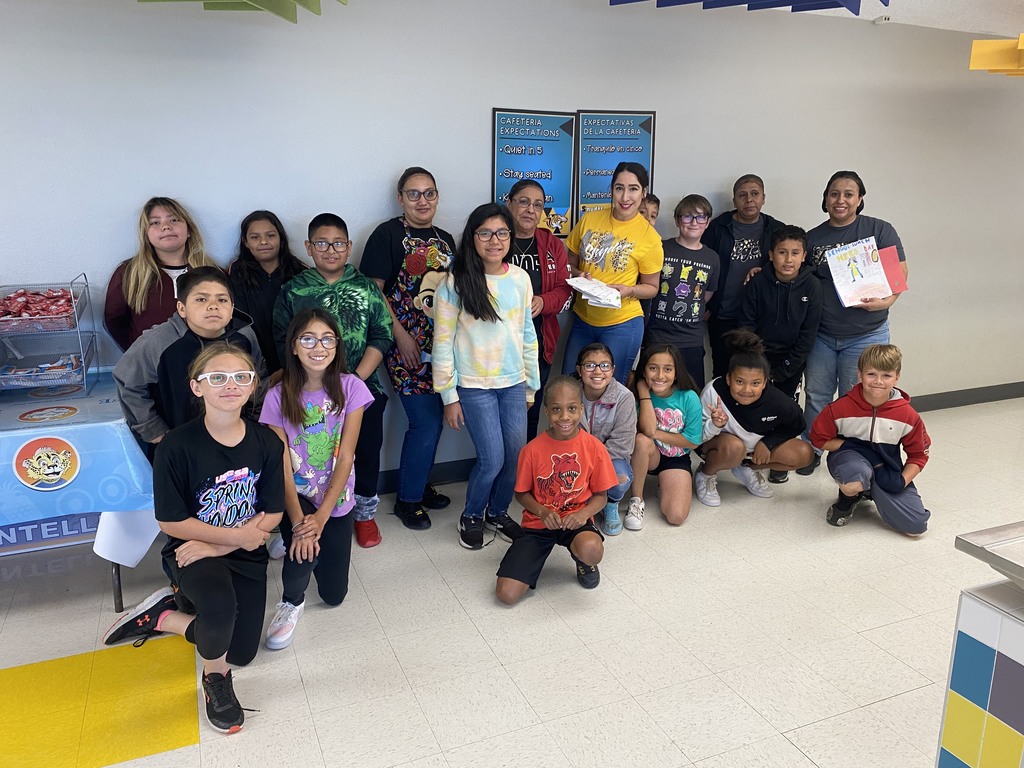 Sure, students could just complete the worksheets to review for the STAAR, but going camping AND reviewing is much more fun! This week Ms. Trusty and Ms. Lee's students are participating in "STAAR Camp." Students apply what they have learned this year in specific TEKS-centered stations during their "Camping Trip." Students rotate between campsites and play games related to specific areas for review. After the review, students will take a quiz to help the teachers understand what the students have mastered and if any areas may require more practice. We love that our teachers find creative ways for students to review what they have learned while making fun memories with classmates! #webelieveinsisd #3rdgrade #snydertigers #snydertexas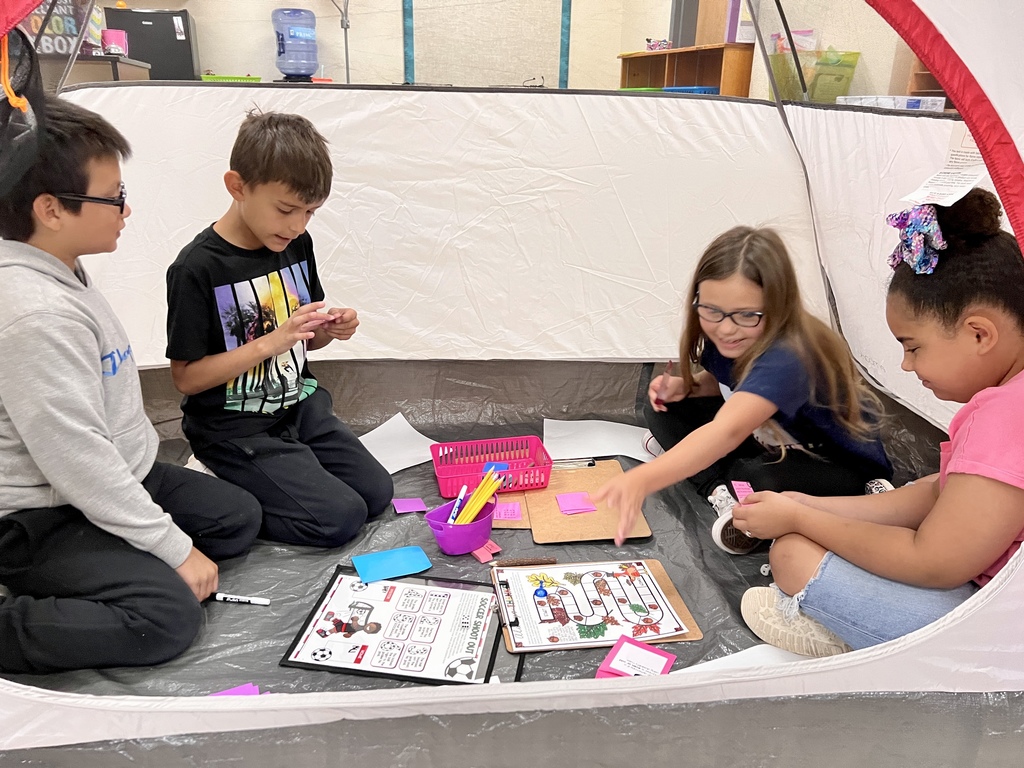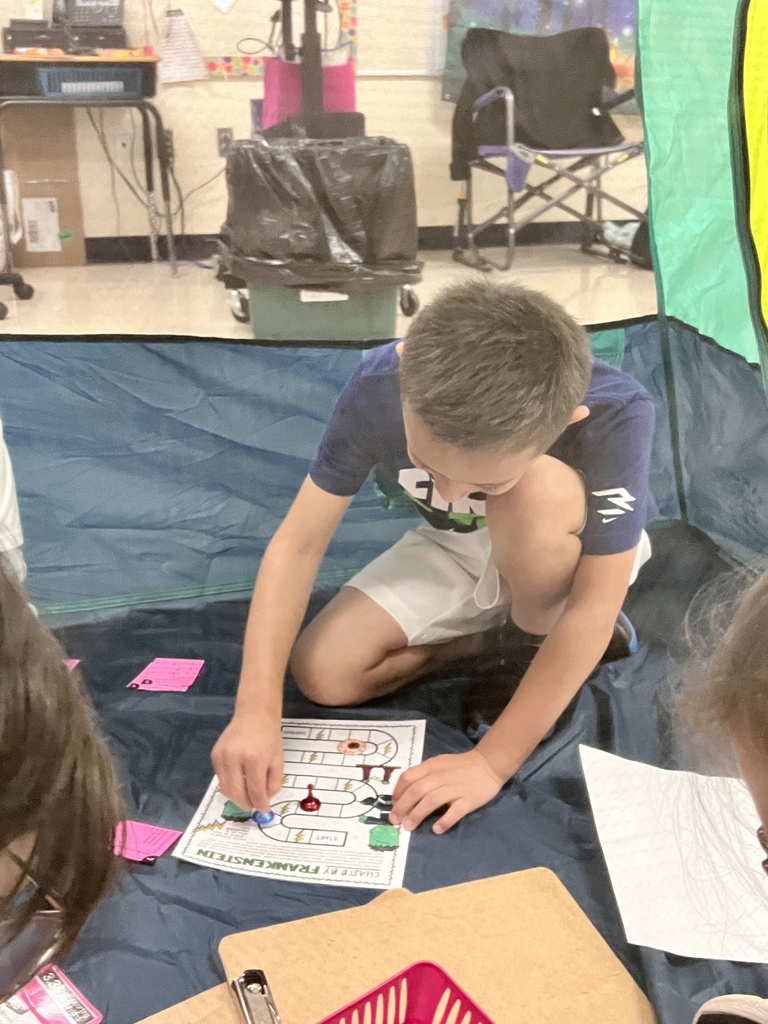 Tiger Families of PreK-5th grade students if you are curious if your child will benefit from the JumpStart summer learning program, visit with your child's teacher! We are also glad to answer your questions about the program. Learn more and register here ➡️
www.snyderisd.net/summer
or email
amontoya@snyderisd.net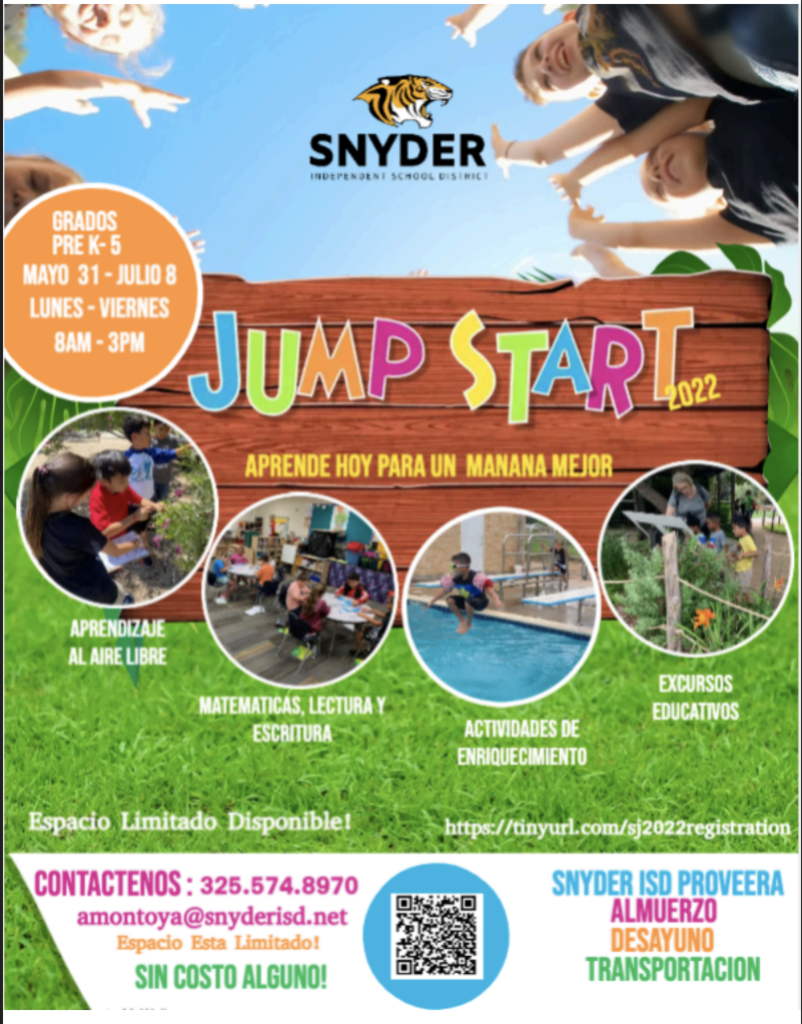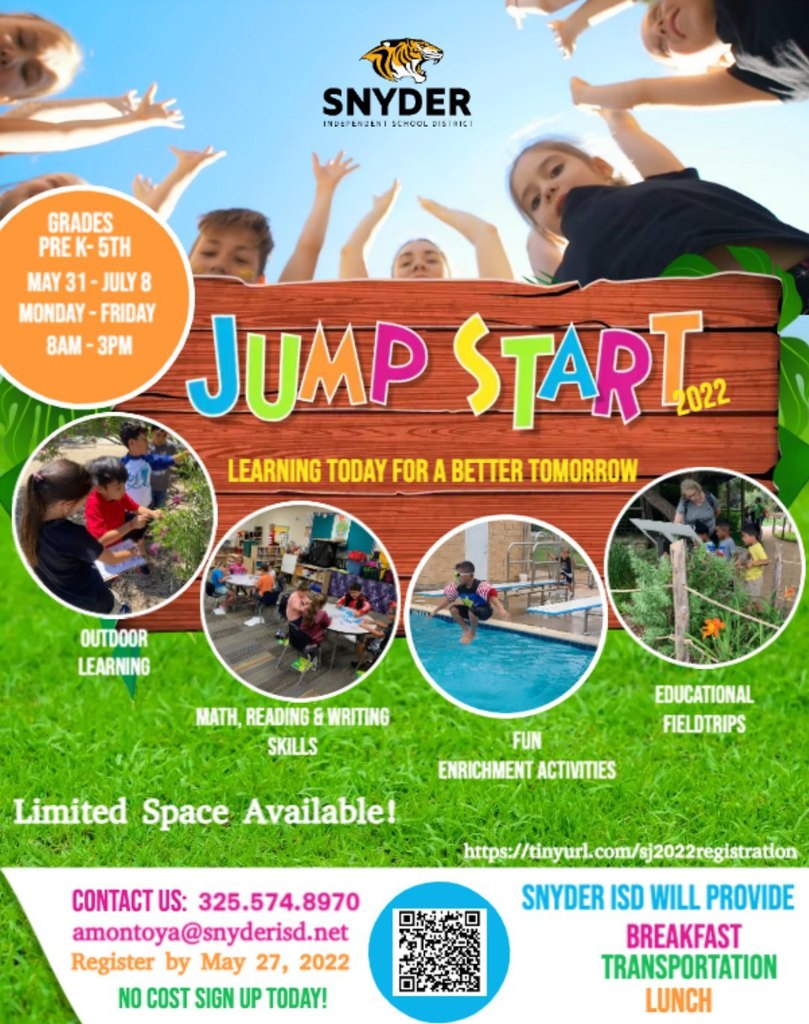 Theatre Hall of Honor tickets are available now. The banquet is on Saturday, April 30. There will be an inductee tour of the facilities at 2 p.m. and a meet and greet at 2:30 p.m. This year's one-act play will be performed at 4 p.m. Dinner will follow the show around 5 p.m. in the cafeteria. Then the Hall of Honor festivities will be back in Worsham following dinner. Those being inducted into the Hall of Honor are: Patrick Malone, Perry Robertson, Dane Witherspoon, Allana Patterson, Kathie Martin, Calvin Wimmer, Betsy Griffin, and the cast and crews from the 1971 and 1972 state champion one-act plays "Maria Stuart" and "Ondine." Please call Spanish inn at ‭573-2355 to purchase tickets.