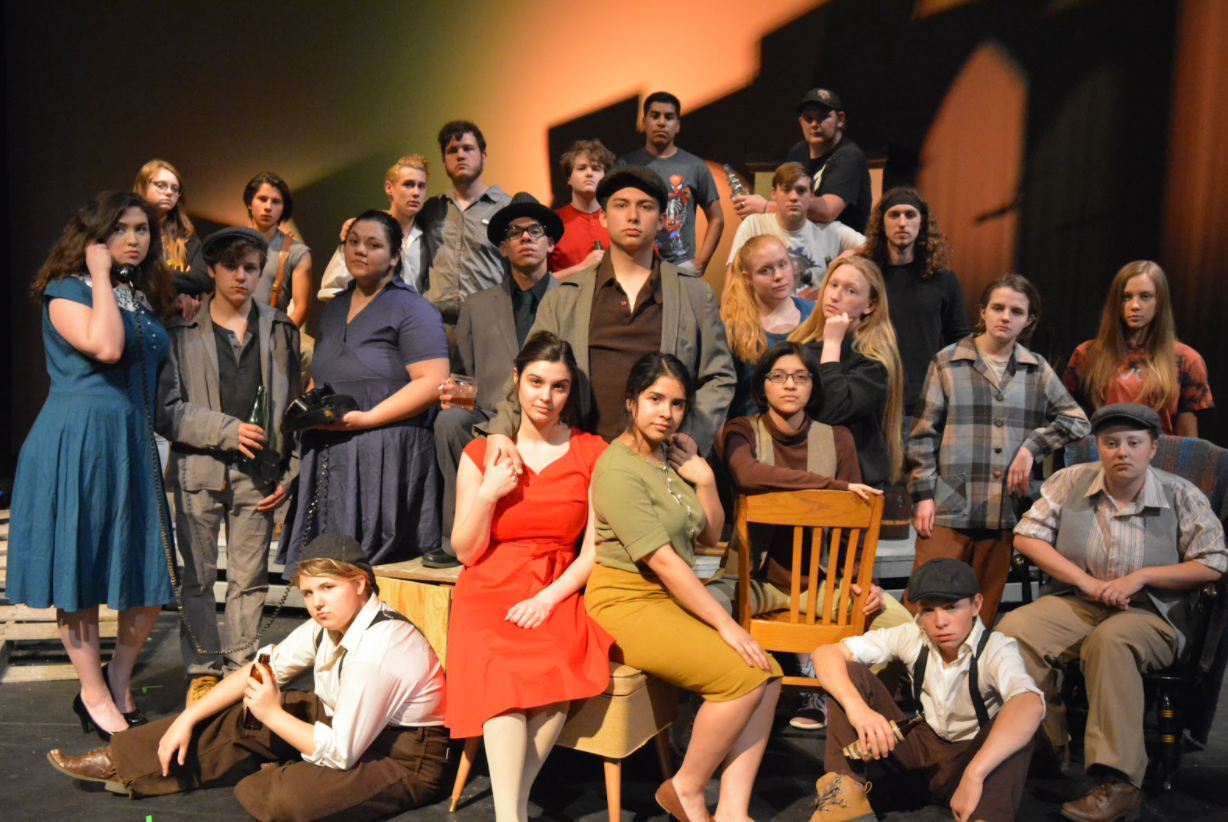 A View from the Bridge 2019 One Act Play State Qualifier (Company Shot)
The Snyder High School Department of Drama is the most successful organization in the history of the UIL. Having appeared at the UIL State One-Act Play contest 33 times, Snyder Drama holds the record of all-time state meet appearances of any conference (1A-6A) and any UIL event. In addition, the late Jerry Worsham (Snyder drama director 1968-2000) won a record 13 State Championships again more than any event and any conference. Additionally, Snyder's drama program has placed 2nd at state 7 times and 3rd, 3 times. Snyder drama students have won 104 state-level acting awards over the years.
The history of success has established a "tradition of excellence" for the program; striving to always "have a play done as well as it can be done." The Department of Drama produces 3 productions per year, 1 full-length play in the fall, the UIL One Act Play contest entry in the Spring, and a Musical in the Summer in conjunction with The Ritz Community Theatre. Students are also active in the UIL Theatrical Design contest having advanced 5 students to state in the last 2 years with one placing 6th in 2019, and in 2020 we had a 2nd and 3rd place finish at the state meet. In addition to producing plays and Theatrical design, students may participate in a film (Audio/Visual production) class where they learn filmmaking techniques and produce films to be entered into the UIL Young Filmmakers Festival. It has been said that "There is something in the water in Snyder" that makes this program successful, but really it's the hard work and passion from the students of the Snyder Drama department that made it great and continues to drive the "tradition of excellence" further into the future.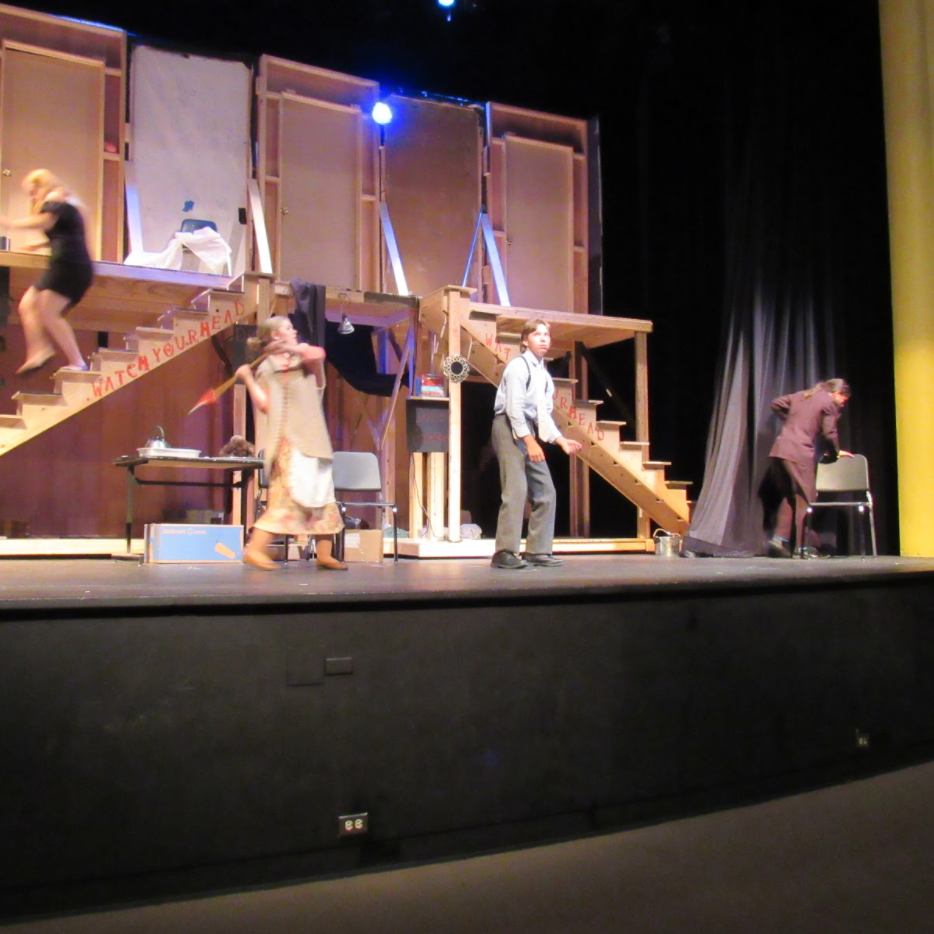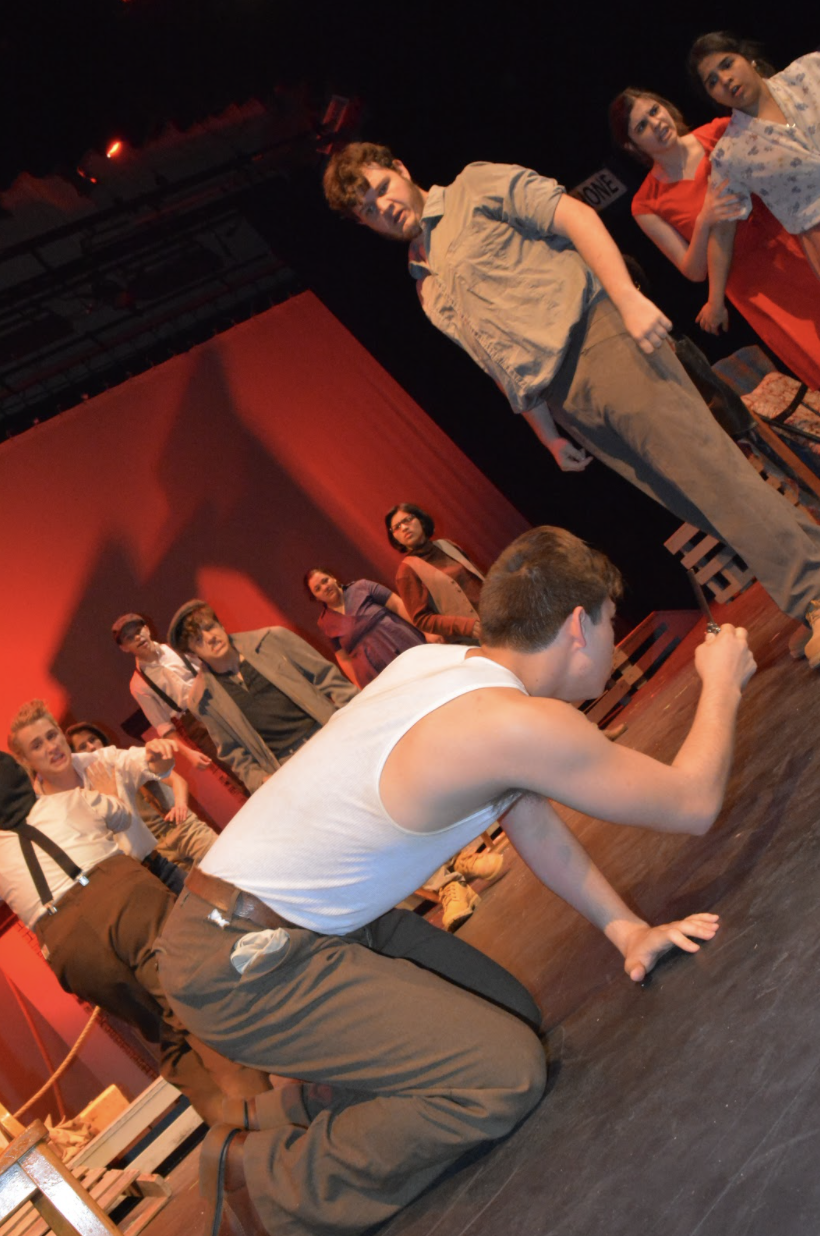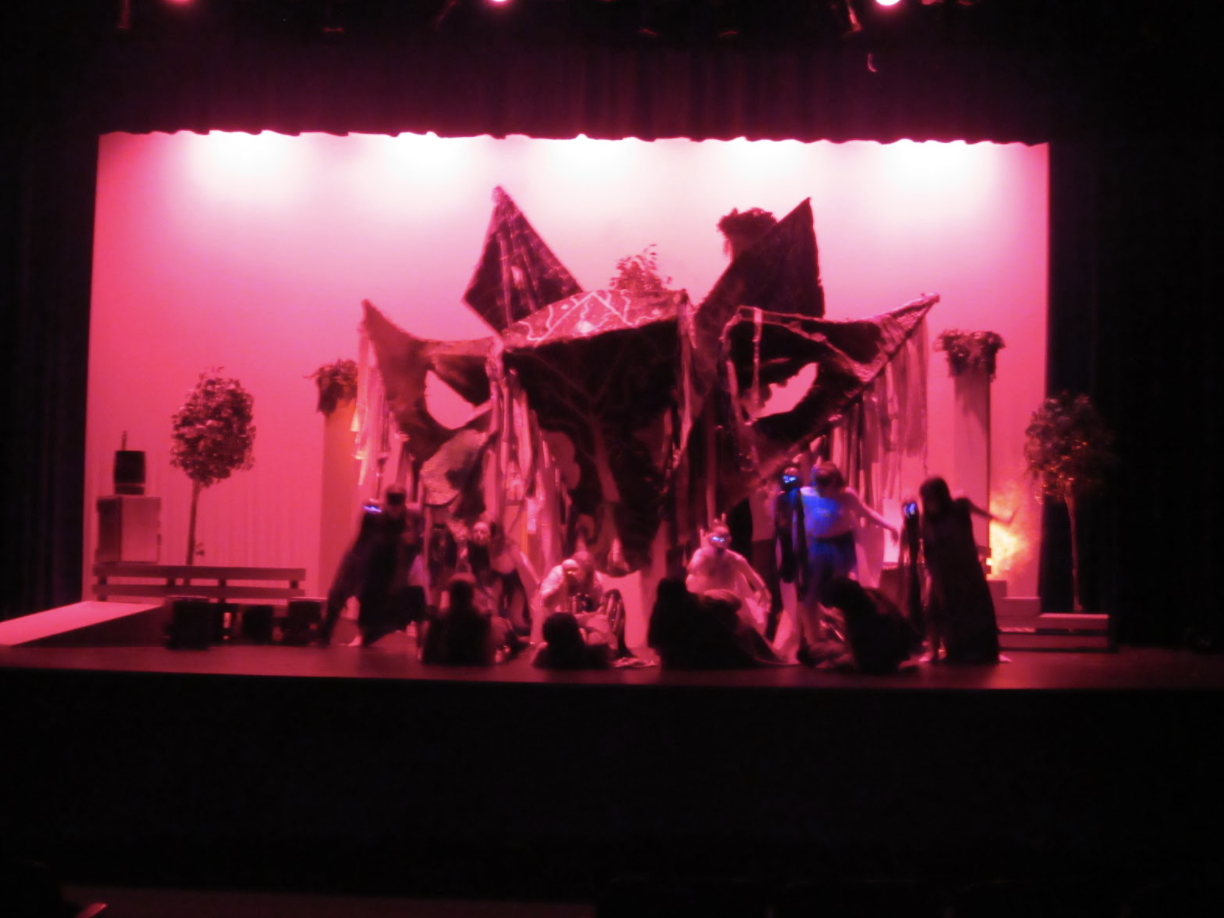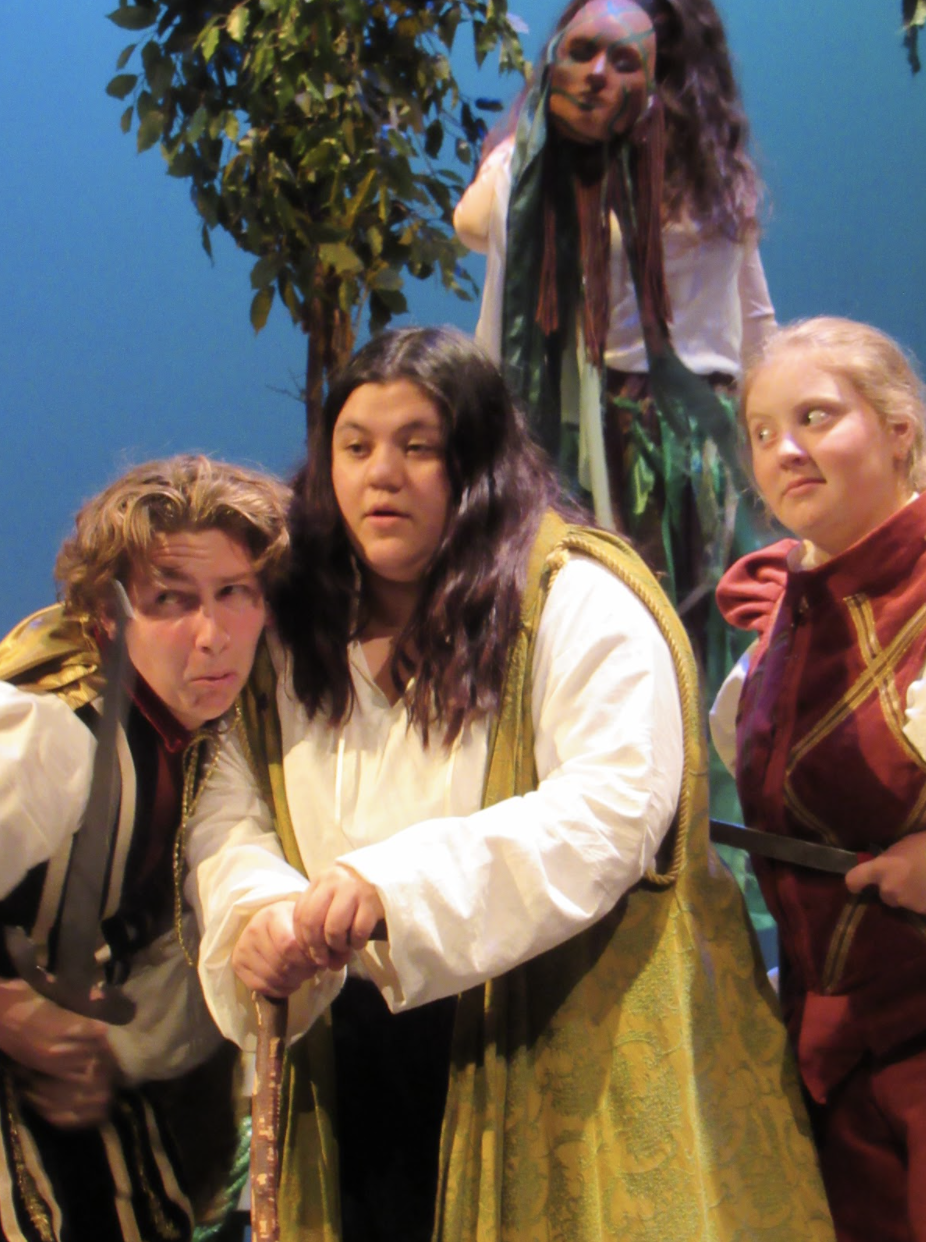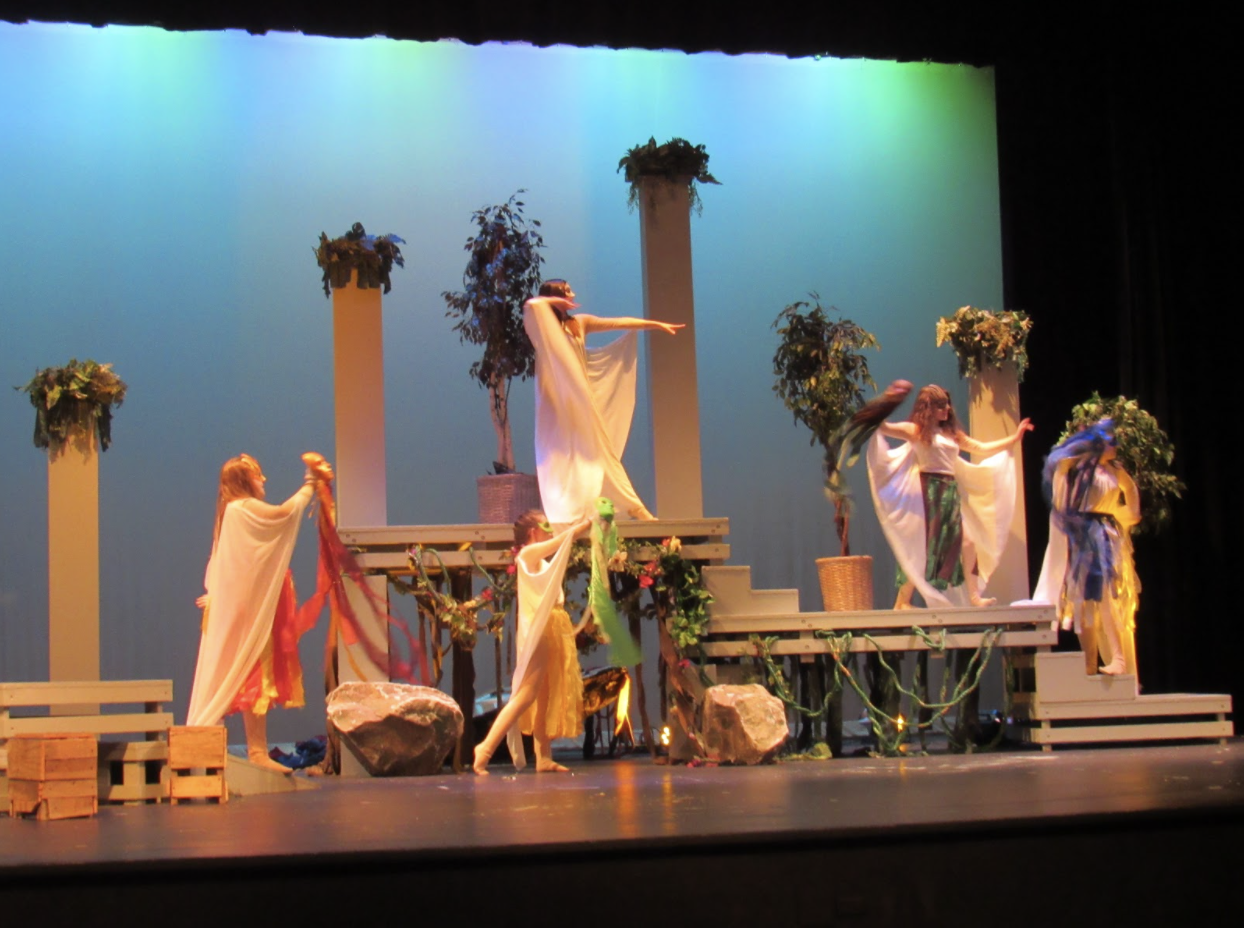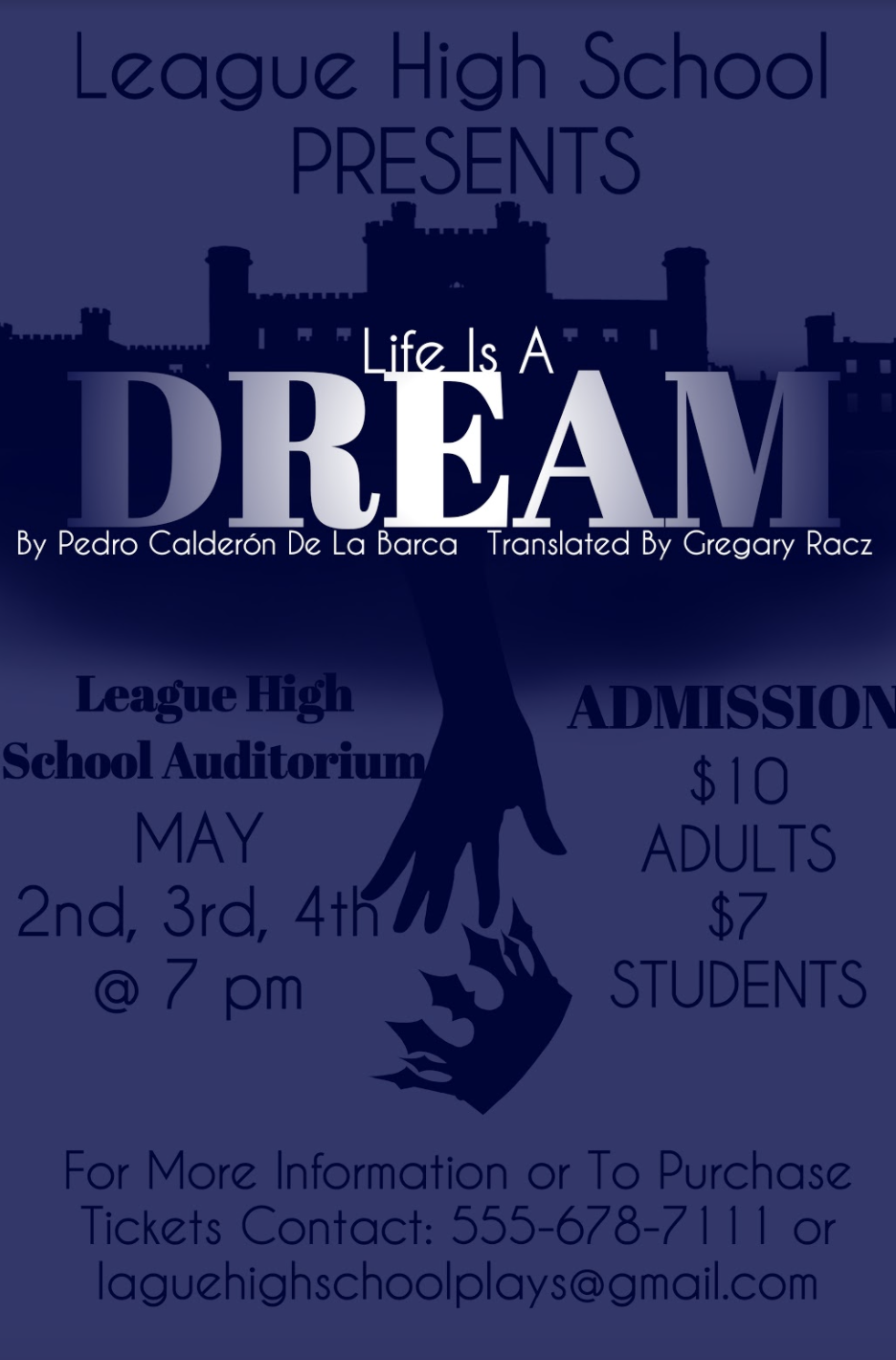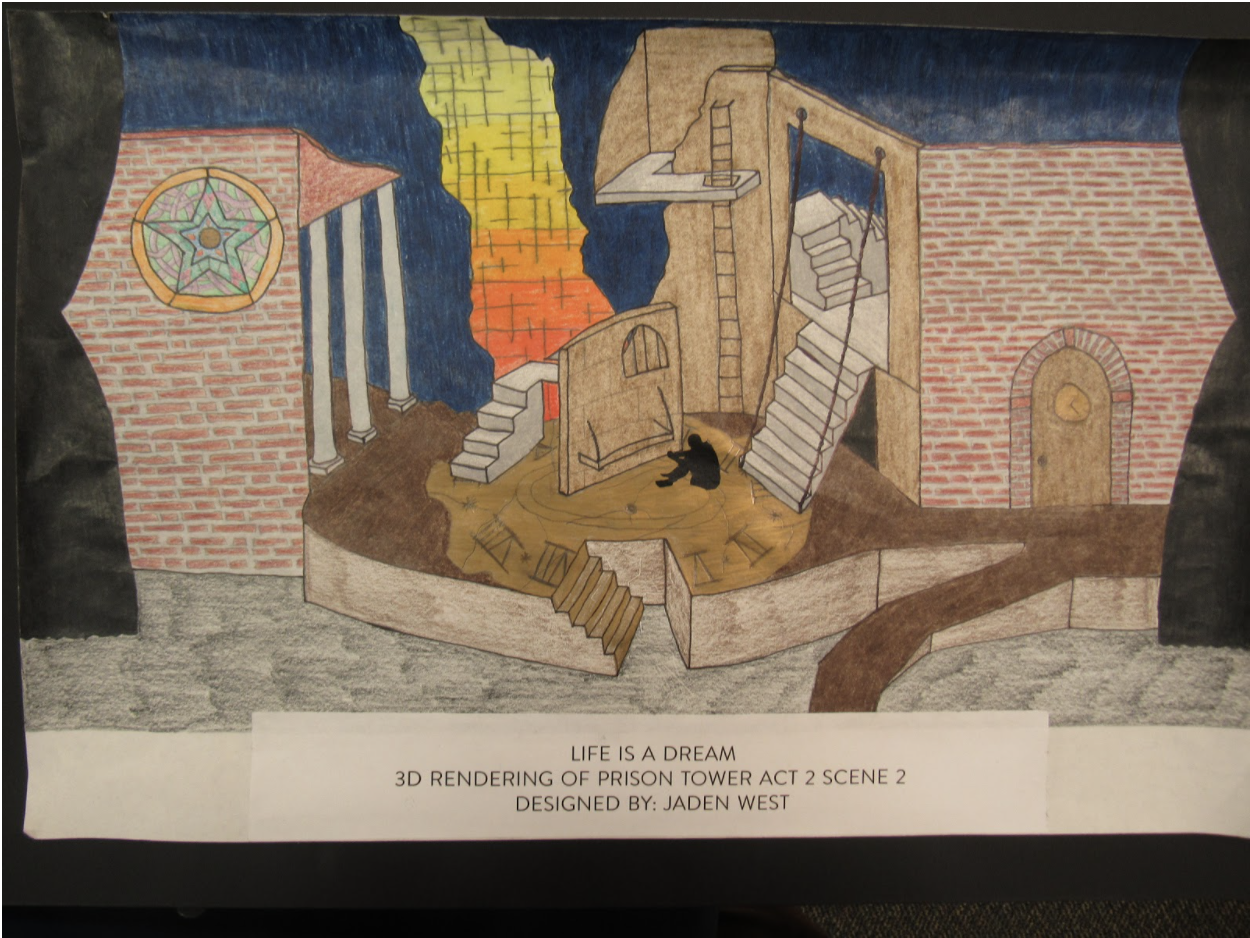 The Snyder choirs are choral ensembles that focus on the development of comprehensive choral musicianship through the performance experience. Members are exposed to a breadth of music literature including but not limited to classical, pop, and Broadway with an emphasis on high quality performance and thorough understanding. This program is designed for any student in any grade with a desire to sing. It endeavors to create individuals who are active performers. The program fosters a love of music from diverse cultures, time periods, and genres while enabling students to learn and use musical notation, sight reading, and listening skills. It also puts an emphasis on choir as a group of individuals who, through a love of music, can form a community of caring individuals dedicated to sharing quality music with everyone they meet.
Students are able to participate in three different ensembles at SHS. These ensembles include Acappella, Cora Bella, and Forte! A Cappella is an auditioned mixed gender ensemble, Cora Bella is our beginning treble ensemble, and Forte! is our beginning ensemble for tenor/bass. Students in all three ensembles are able to participate in several competitions and performances throughout the year.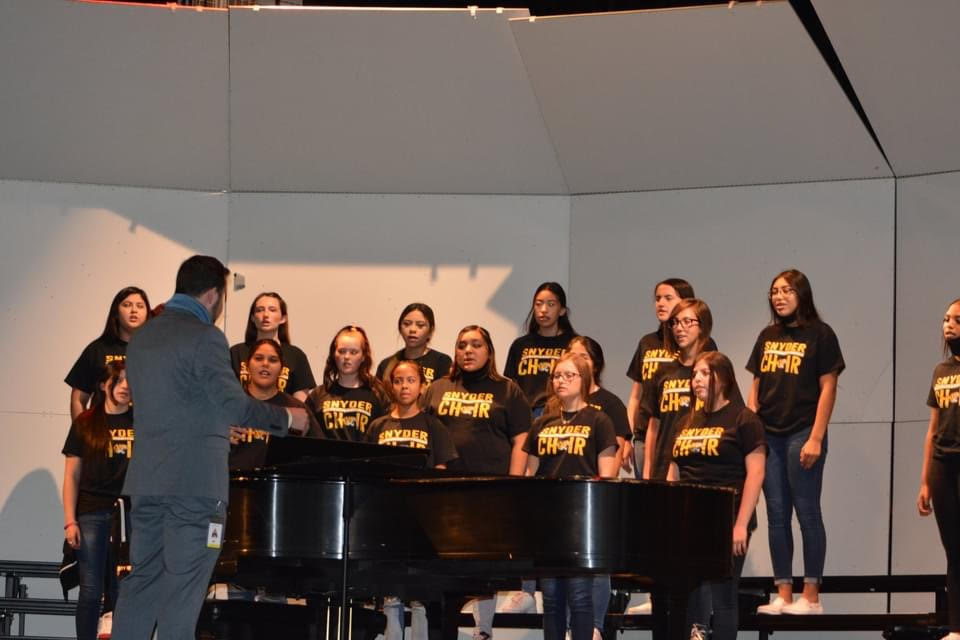 2020-2021 SHS Band
The Snyder High School Band, also known as The Pride of the West, is home to Snyder High School's instrumental musicians and Color Guard. The program has a long history of success in various competitive circuits and other performance opportunities, including the University Interscholastic League (UIL). At the conclusion of the 2020 UIL marching band season, the band received a Division 2 rating. The Pride of the West has four performing ensembles: The Pride of the West Marching Band, Jazz Band, Concert Band, and Winter Guard. The marching and concert bands both compete in UIL, whereas the Winter Guard competes in the Caprock Color Guard Circuit. Our students hone their musicianship, as well as their leadership skills, teamwork, and accountability as they learn and perfect their repertoire for performance.
Color Guards can be found in most American colleges, universities, high schools, and middle schools, and independent Drum Corps They use various equipment, including flags, rifles, and sabres, along with dance, to enhance the music of the marching band show. Usually, marching bands and color guards perform during football games at halftime. During marching band competitions, the guard adds to the overall score of the band and is also judged in a category usually called auxiliary.
Color Guards have since evolved into a separate activity known as Winter Guard, which is an indoor sport usually performed during the winter or spring, where the guard performs unaccompanied by the band, to a piece of pre-recordeImaged music. Winter guards compete independently in various regional and national circuits.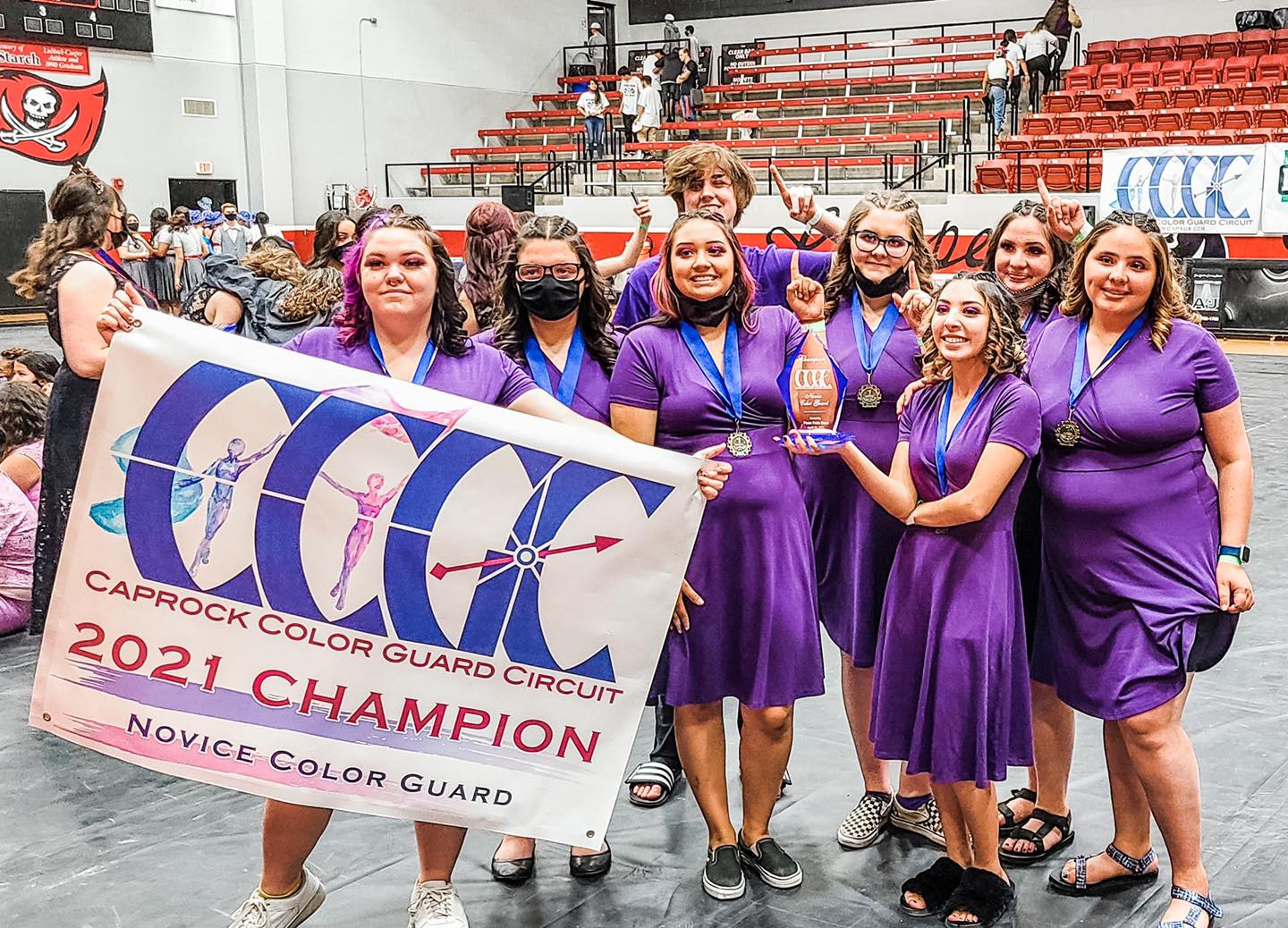 ColorGuard Update for the 2021-2022 Season!
Attention 2021-2022 Freshman, Sophomores, Juniors, and Seniors! Would you like to make new friends and have fun? Maybe you like to dance or perform. Perhaps you're shy and just want to join a team that feels like family. ColorGuard has a place for everyone! Check out this video to meet the team and coaches, watch their award-winning performance, and find out why you should join the SHS ColorGuard!

Questions? Reach out to Mr. Shreve at the High School or Mr. Pruitt at the Junior High.