Downloading the mobile app is the easiest way to receive all posts, events, sign-up requests, photos, and files. Users can enable app notifications when a message is posted.
If you need help, a good place to start is the ParentSquare Help Page https://www.parentsquare.com/help/
iOS App - Apple Store
Android App - Google Play Store
Your login username is the cell phone number or email address used to register your student for school in Skyward.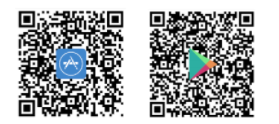 Your login username is the cell phone number or email address used to register your student for school in Skyward.
Do not skip this step! If you receive a notice to verify your account, follow the prompts. If you are having trouble verifying your account, visit www.snyderisd.net/page/psverify.
3. Learn How to Get the Most Out of ParentSquare
4. Troubleshooting & Tips
Frequently Asked Questions for Families
If you are missing children or do not think you are receiving all of the ParentSquare messages, check to be sure you have verified your account. Learn how here: https://www.snyderisd.net/page/psverify
My email is correct in ParentSquare. Why am I not receiving emails?
Please check your spam to see if any ParentSquare messages ended up there, and mark them as "Not Spam." Also add donotreply@parentsquare.com to your email contacts so your server recognizes our messages. If you still are not receiving emails, please contact us at support@parentsquare.com so we can assist you.
How can I add another child to my account? How can I add another school to my account?
If you wish to add another child to your account, you will have to ensure your school's information system has registered your contact information and you are associated with your child. ParentSquare will always reflect the most current information we have received from the school's information system.
How do I change my password?
Please go to parentsquare.com and on the login page click "Forgot Password." Put in your email or phone number and you will be sent a link to reset your password.
I accidentally opted out of text messages. How can I resubscribe?
If you accidentally opted out of text messages, please text "START" to 66458".

English is not my first language. How can I receive content in my native language?
You can customize your language settings by going to "My Account" and clicking "Change This" under language settings. From here, you can choose any language you prefer from the drop-down menu, and you will start to receive content in that language. Here is a helpful article on how to change your language settings.
Is it possible to contact my child's teacher directly and privately?
Contact your child's teacher privately by using our direct messaging tool. On the home page, click on "Messaging" in the left sidebar. From here, you can send a direct message to your child's teacher that only you and the teacher can see. You can also send messages to other staff members at the school, such as your child's coaches and club leaders. Here is a link to our help page on direct messaging.
How can I edit my sign up?
In order to change your sign up, you must delete your existing sign up and sign up again for the correct slot. To delete your sign up, hover your mouse over your name and you will see a trash can appear to the right of your name. Click on the trash can and your sign up will be removed. Then, you can click on the "Sign Up" button that corresponds with the correct slot.
Additional ParentSquare SMS/Text FAQs
ParentSquare notifications via SMS/Text

ParentSquare may send notifications from the district or school via text messaging to your mobile phone. These can be controlled by your notification preferences within ParentSquare and on your mobile devices.

Fee disclosure

Message and data rates may apply.

Message Frequency

Message Frequency is based mainly on how often the school needs to contact you regarding your student(s). Users can adjust frequency based on their notification preferences instantly (1 message/announcement) or as a digest text delivered once daily.

Instructions

Text HELP to 66458 to obtain help on your mobile phone.

Opt-out instructions

You may terminate general SMS messaging subscriptions at any time by texting STOP to 66458

NOTE: Users with active accounts in ParentSquare cannot opt out of Urgent Alerts or Attendance Messages using the method described above. Please contact your school directly to be entirely removed from all messaging.

Please review the ParentSquare Mobile Terms of Service and Privacy Policy.
-------------------------------------------
Why?
Your ParentSquare subscription provides SMS/Text Messaging for your communication needs. The information below must be included on any page outlining SMS opt-in or opt-out information related to ParentSquare. This is to comply with mobile carrier requirements, federal regulations, and best practices. If this information is not added to this page, mobile carriers may adjust SMS delivery prioritization and impact delivery of your messaging.

If you need additional assistance with ParentSquare, please call 325-574-8900 or email questions@snyderisd.net