Core Curriculum Resources
| | | | | | |
| --- | --- | --- | --- | --- | --- |
| | ELA | Math | Science | Social Studies/History | Support Resources |
| Primary | | | | | Beanstack, iXL, My Path |
| Intermediate | | | | | Beanstack, iXL, My Path |
| Junior High | | | | | |
| High School | | | | Pierson | |
Measuring Academic Progress
You will hear your teachers refer to "MAP testing." MAP is an acronym for Measure of Academic Progress and is an adaptive assessment that helps teachers, parents, and administrators improve learning for all students and make informed decisions to promote a child's academic growth.
Children learn better—and faster—when teachers have a clear picture of what students know and how they are growing academically. MAP Growth is a computer-adaptive test. If your child answers a question correctly, the next question is more challenging. If they answer incorrectly, the next one is easier. This type of assessment challenges top performers without overwhelming students whose skills are below grade level.
What it measures
MAP Growth uses a RIT scale to accurately measure what students know, regardless of their grade level. It also measures growth over time, allowing you to track your child's progress throughout the school year and across multiple years. Once your child completes a MAP Growth test, they receive a RIT score.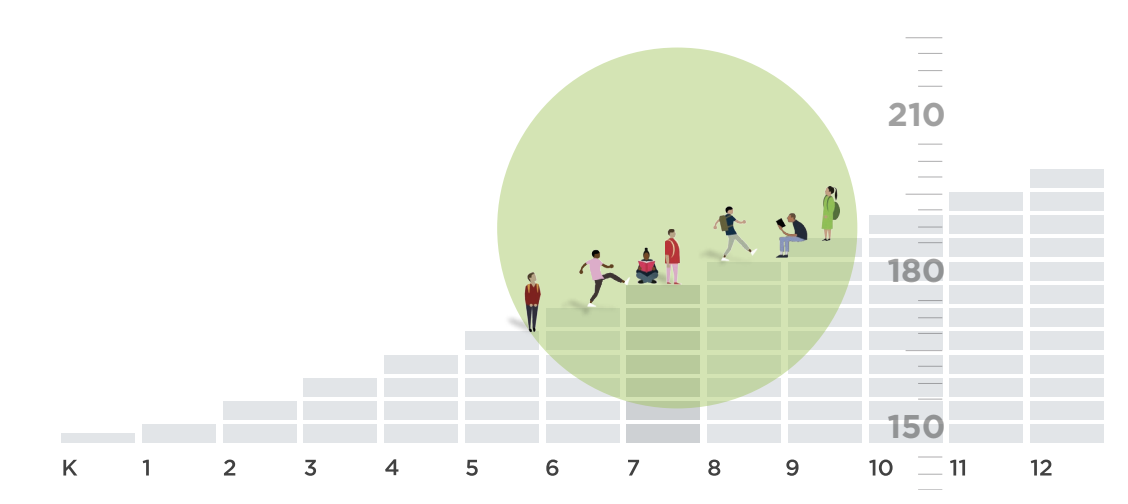 Your child's RIT score
RIT scores have the same meaning across grade levels. If a fourth-grade student and an eighth-grade student have the same RIT score in reading, then they are testing at the same level in that subject. This stable scale allows teachers to accurately measure each student's academic growth throughout the school year and over time. You can use your child's RIT score to help them meet their goals. For example, students can enter their RIT scores into our college explorer tool to see which colleges and universities they're on track to enter. You can also ask your child's school about educational resources that use MAP Growth RIT scores to provide personalized learning resources.
COMMON QUESTIONS
How do schools and teachers use MAP Growth scores? Teachers can use the scores to identify learning areas that their class should focus on, as well as monitor the growth of individual students. Principals and administrators can use the scores to see the performance and progress of a grade level, school, or the entire district.
Can MAP Growth tell me if my child is working at grade level? Yes, but please note that MAP Growth scores are just one data point that teachers use to determine how a student is performing. Please discuss any questions that you have about your child's performance with their teacher.
How often will my child take MAP Growth tests? Most schools give MAP Growth tests to students at the beginning, middle, and end of the school year (in the fall, winter, and spring). Some schools choose to administer tests only twice a year.
What are norms? NWEA provides schools with norms by utilizing anonymous data from more than 10 million students around the US. Knowing the top, middle, and bottom scores of all these students combined allows teachers to compare where your child is to other students and help them grow. In addition, NWEA provides comparison data for private, accredited, English-based, international schools using MAP Growth outside the US.
Is MAP Growth a standardized test? MAP Growth is administered periodically during the school year. Instead of asking all students the same questions, it adjusts to each child's performance—giving a more accurate measure of what they know. Teachers also receive results right away, which enables them to react more quickly.
What types of questions are on MAP Growth tests? The MAP Growth tests include multiple choice, drag-and-drop, and other types of questions. For sample tests, visit Warmup.NWEA.org

Kathy Scott
Director of Instructional Services
325-574-8900
College & Career Readiness
Required Postings; Local, State, & Federal Accountability