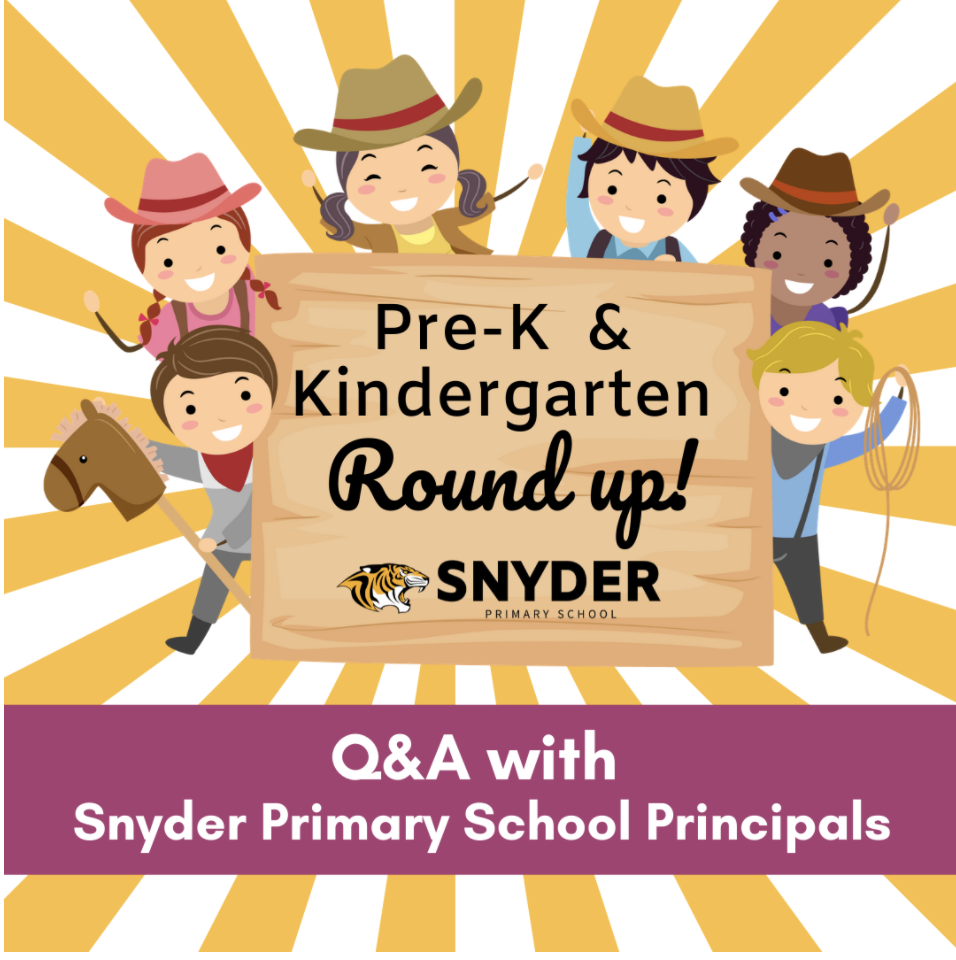 It's Round Up Time!
SISD Communications
Thursday, April 23, 2020
Do you have questions about enrolling your child in Pre-K or Kindergarten at Snyder Primary School this fall?
Did you miss the live Q&A with Snyder Primary School Principal Canita Rhodes and Assistant Principal Courtney Boyd? Watch the replay here: http://snyderisdtx.apptegy.us/o/snyder/page/high-quality-pre-k-program
As always, if you have any questions, please contact us by calling Snyder Primary School at 325-574-8600 or email questions@snyderisd.net.