Tiger STEAM Education Program
The Tiger STEAM Program is integrated throughout Snyder ISD campuses. Snyder High School offers a new program offering college and career options for all students called the Snyder High School P-TECH program. Please explore the pages to learn more about our programs, our instructional practices, and how to apply.
The Tiger STEAM Program will strive to create 21st-century skills in life-long learners who pursue knowledge through critical thinking, creative thought, collaborative efforts, and effective communication skills. Students and teachers in the Tiger STEAM Academy will work to exceed the highest standards in academic excellence, work ethic, integrity, and service while investigating learning opportunities in Science, Technology, Engineering, Energy, Art, Agriculture, and Math.
All students will be equipped to succeed in college, career, or military pathways upon graduation from Snyder High School.
A Deeper Level of Learning
STEAM Education at Snyder ISD is more than an acronym. It is a philosophy of teaching and learning that is intertwined into all campuses.
We interviewed, observed, and collaborated with over 2,000 stakeholders to answer the following question...
What should STEAM Learning look Like at Snyder ISD? To support teachers and students in reaching this deeper level of learning, we have a variety of resources for all grade levels and all content areas.
Check out our vertical scaffold of the deeper learning related to STEAM at each campus.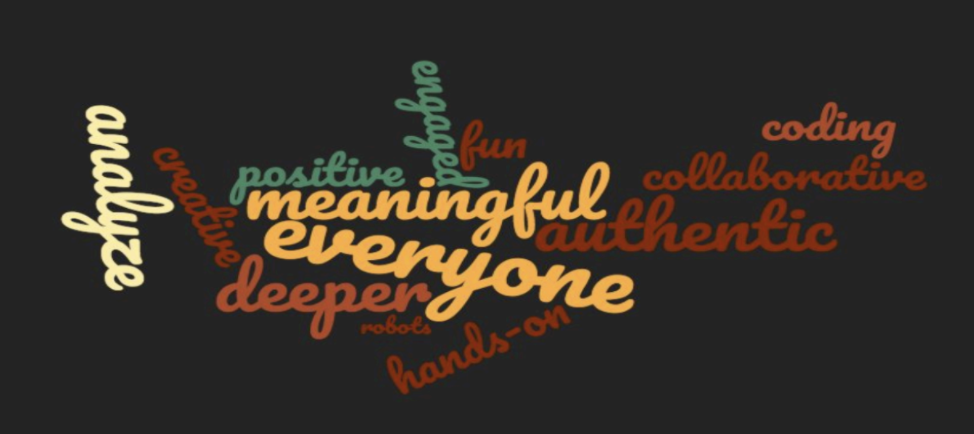 A classroom sized space that offers 10 Virtual Reality (VR) equipped computers. Includes Z-Space software that can upload all Augmented Reality (AR) lessons for all subjects and all grade levels.
The MakerSpace is equipped with supplies and resources that students can use to build prototypes and design hands-on solutions to challenges issued by teachers. The materials in this space can also be reserved utilizing "Mobile" MakerCarts.
Large space that offers flexible seating. Includes 2 Aver Interactive TV's, whiteboard topped lab desks, whiteboard desks, rolling chairs, and couches.
Small classroom-sized space that can be used for audiovisual projects. Has access to Padcaster to create high-quality audio/visual products.
| | | | | | | | | | | | | | | |
| --- | --- | --- | --- | --- | --- | --- | --- | --- | --- | --- | --- | --- | --- | --- |
| | | | | | | | | | | | | | | |
| | Assistant Superintendent of Learning & Innovation Snyder ISD | | Campus Academic & STEM Coordinator Snyder High School | Director of College, Career, and Military Readiness | Math Department Head Snyder High School | STEM Instructor, Principles of Engineering Snyder Junior High | Academic Dean Western Texas College | 21st Century ACE Grant Administrator Snyder ISD | CEO Big Country Electric Co-Op | | Director of Research & Design Chemplex | Snyder High School Principal | Elementary Math & STEAM Coordinator | High School STEM Coordinator |