Safe Return to In-Person Instruction & Continuity of Services Plan
Snyder ISD remains committed to providing rigorous instruction to all students for the 2022-2023 school year. As always, the health and safety of Snyder ISD students and staff remain our highest priority. While following TEA requirements and government mandates, we will implement safety guidelines and practices that help protect our students, teachers, staff, and community as much as possible as the COVID-19 pandemic continues.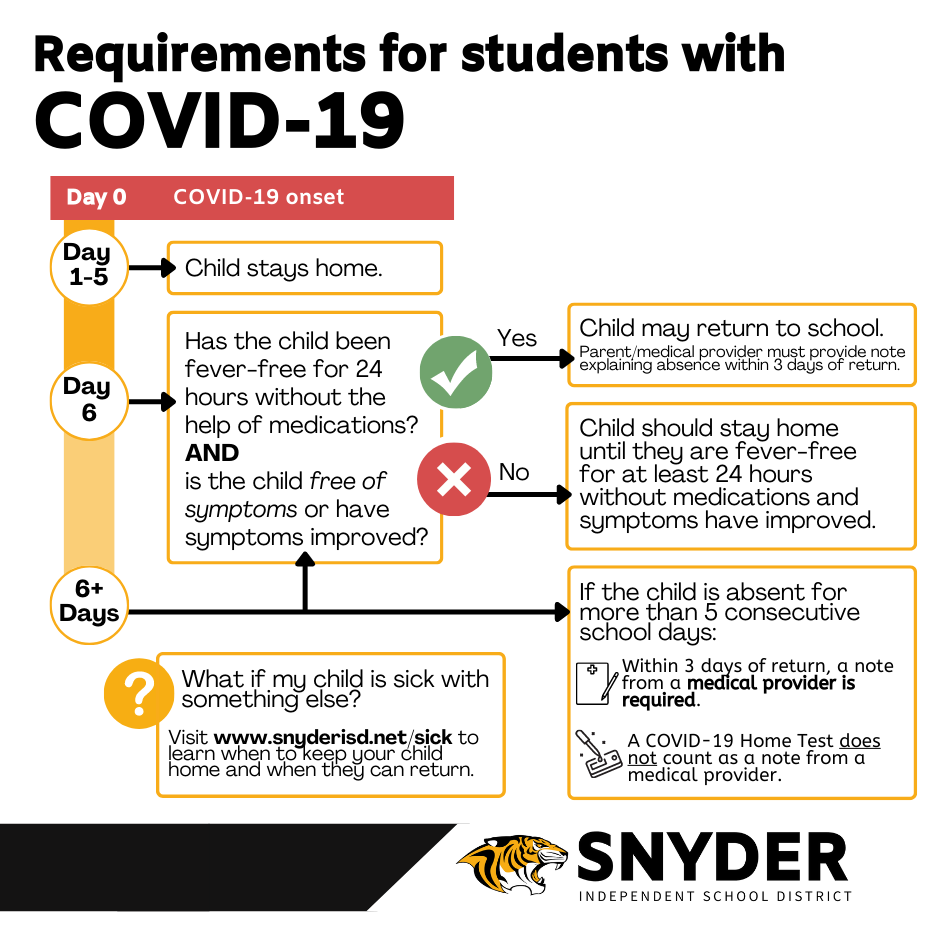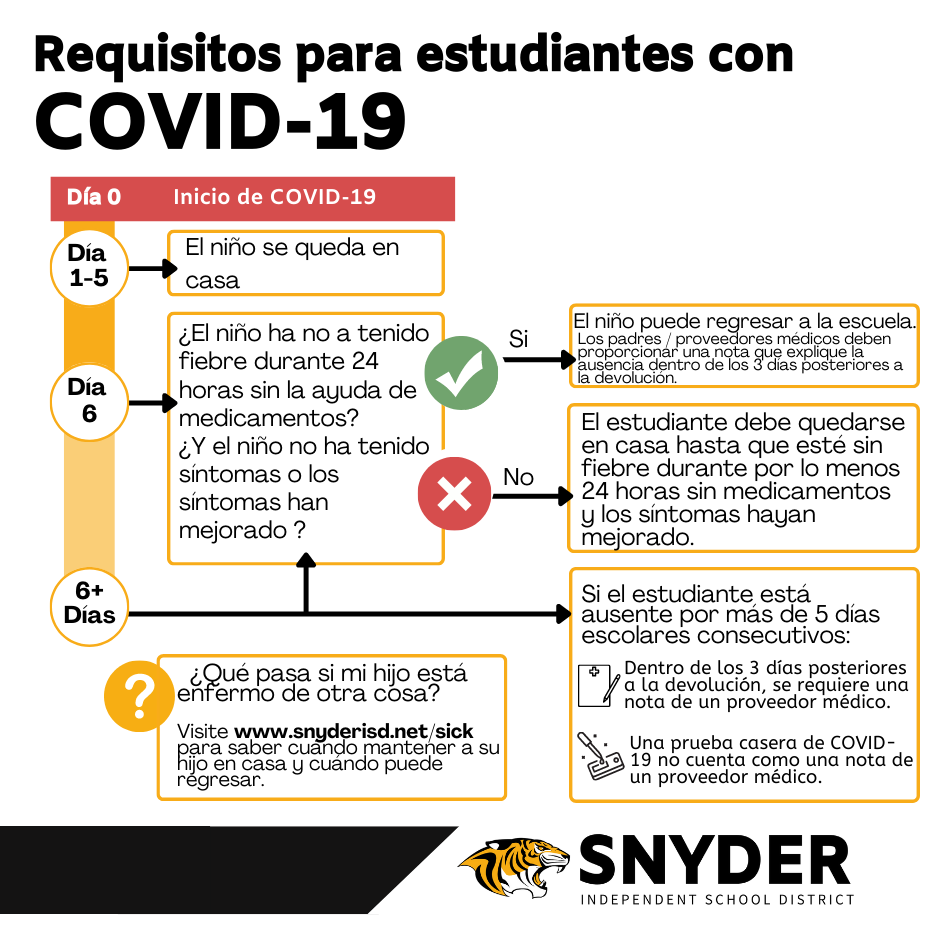 Please monitor for COVID-19 symptoms daily.
Consistent with school notification requirements for other communicable diseases, and consistent with legal confidentiality requirements, schools must notify all teachers, staff, and families of all students in a classroom or extracurricular or after-school program cohort if a test-confirmed COVID-19 case is identified among students, teachers or staff who participated in those classrooms or cohorts. This notification will be sent out on ParentSquare.
These protocols and guidelines were modified on 8/16/2022 based on guidance from the Texas Education Agency.