Please monitor for COVID-19 symptoms daily.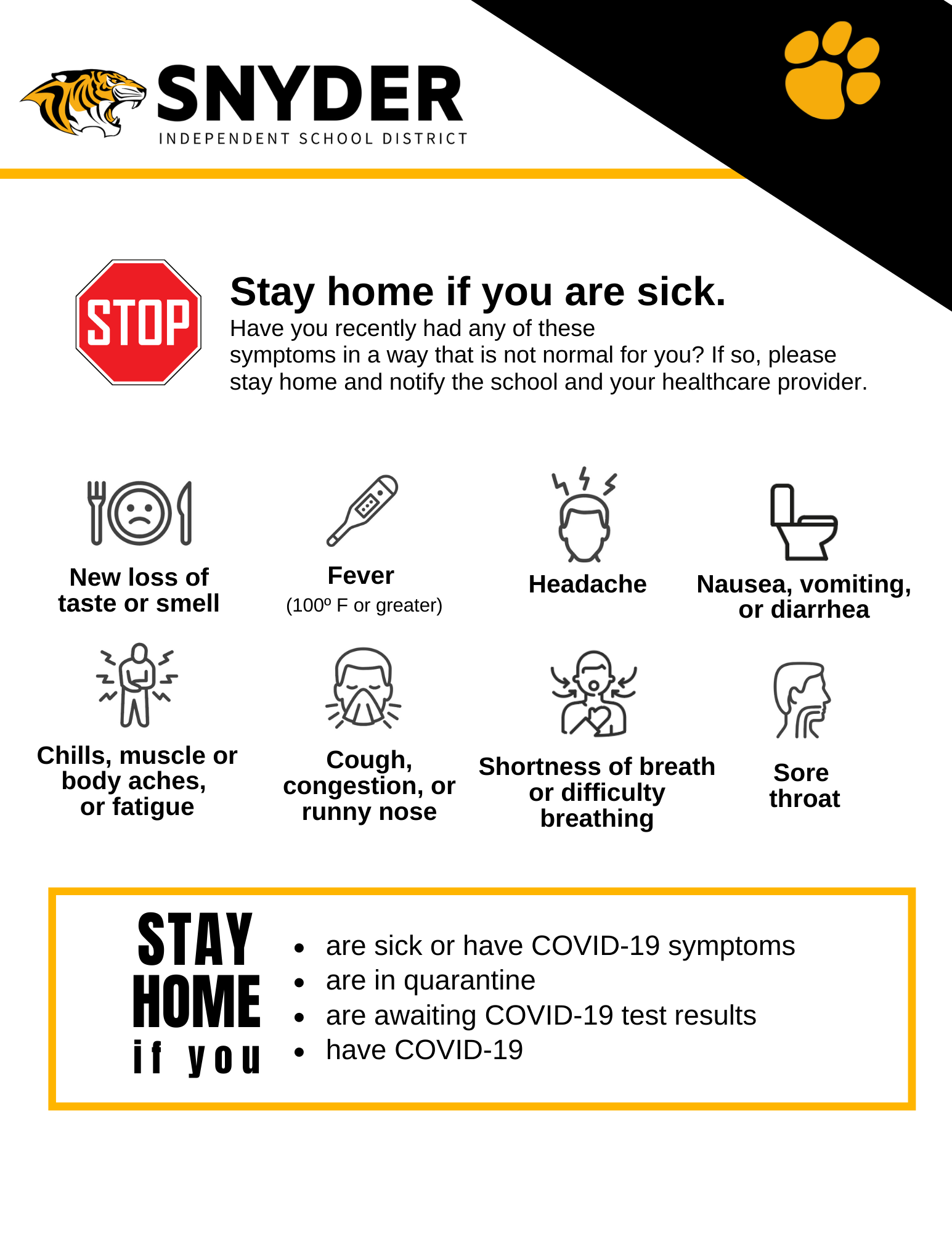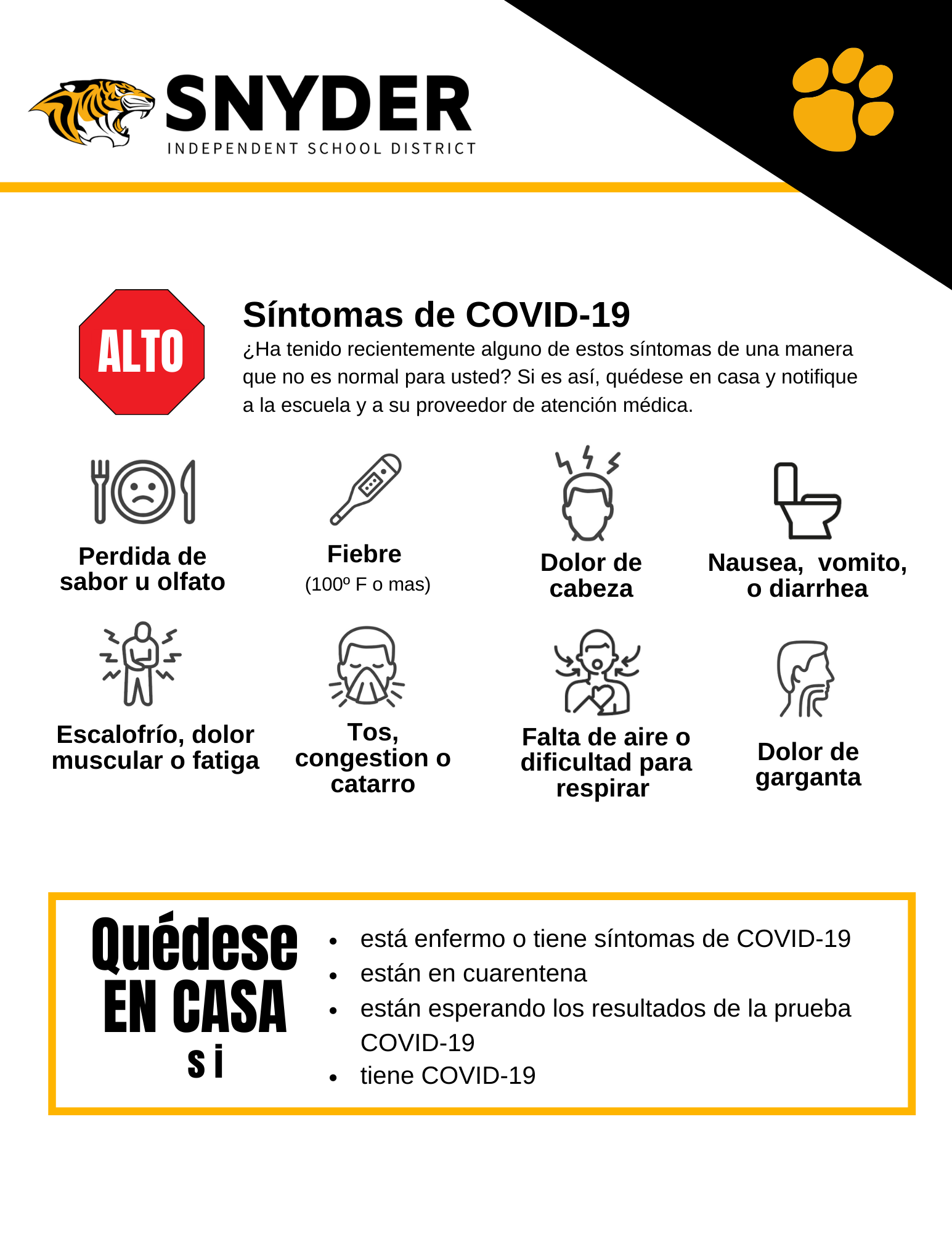 Snyder ISD Board of Trustees Votes to Make Masks Optional
April 8, 2021
Following the Executive Order GA-34 issued by Governor Greg Abbott, the Snyder ISD Board of Trustees voted on April, 8, 2021, to make face masks optional for all Snyder ISD students, staff, and visitors beginning on Friday April 9, 2021. Anyone who wishes to continue to wear a face mask may do so. All UIL activities will adhere to the updated UIL COVID-19 Risk Mitigation Guidelines.
The resolution states:
The Board of Trustees hereby releases teachers and students from the state mandate requiring the wearing of masks at school, subject to the following restrictions:
a. Social distancing will remain in place where feasible in the school setting;
b. Mask-wearing is encouraged at school events where large numbers of community members gather together;
c. Mask wearing remains a personal choice and will be permitted at school; and
d. The Superintendent is authorized to temporarily rescind this Resolution pending further Board action in the event of changed conditions, including an increase in the number of COVID-19 cases in the school population.
All other COVID-19 safety protocols will remain in place at Snyder ISD in order to help mitigate the potential spread of the virus. Students, staff, or visitors with COVID-19 symptoms, those who have been exposed to a lab-confirmed case, or who have tested positive for COVID-19 should not come to school and follow the established return to school protocols. ​
Sincerely,
Eddie Bland, Ed.D.
Superintendent of Schools, Snyder ISD