EDIT MAIN
ON-CAMPUS & VIRTUAL OPTIONS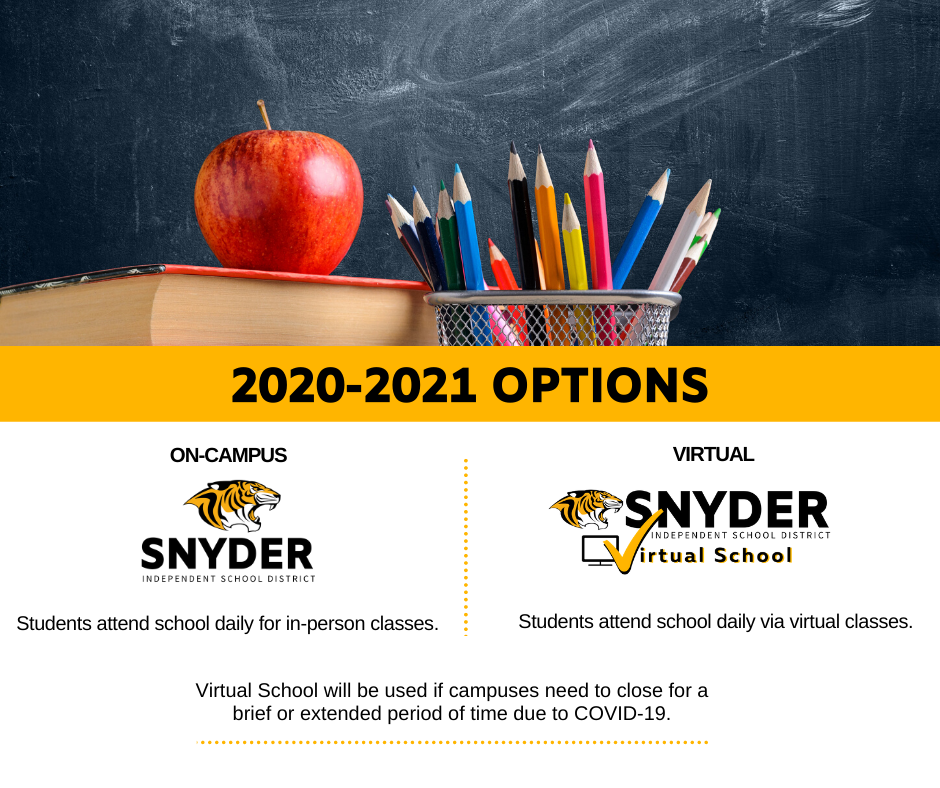 As we start this new chapter of responding to COVID-19 while providing a safe, quality, engaging learning environment for students, we do not take lightly the trust you are placing in us. Because we know each family's circumstances are different, families may choose between an on-campus or virtual school option for the 2020-2021 school year.
We want you to know what you can expect from Snyder ISD and what Snyder ISD needs from families in order to make this school year as successful and as safe as possible. You will find information on Virtual and On-Campus learning options, district-wide COVID-19 protocols, and ways your family can help us to maintain healthy schools.
When you register your child for school, you will select the option that best meets the needs of your family. If the original instruction choice is not a good fit for the family, the district has established a grace period for three weeks after the start of school allowing families to change instructional environments. After that date you can change enrollment between on campus and virtual instruction at the end of each grading period.
If special circumstances arise during the school year requiring a switch to virtual classes, please contact the principal for guidelines.
Our commitment to provide a quality education remains strong. We look forward to partnering with you during this unprecedented time to provide the best possible experience for students.
Plans and protocols are subject to change as we receive new information and guidelines form local, state, and federal officials.
Quicklinks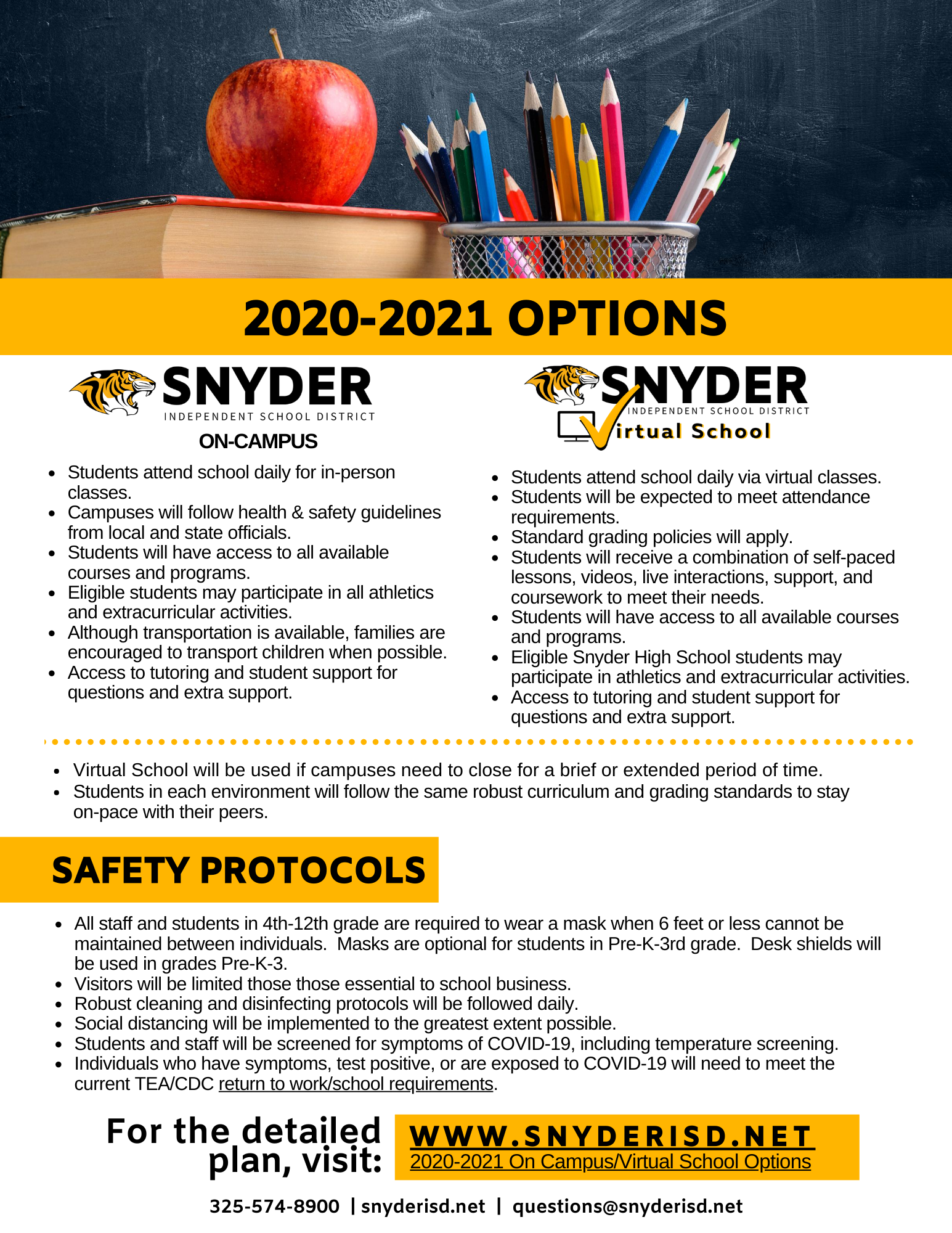 SCURRY COUNTY COVID-19/CORONAVIRUS RESOURCE PAGE
Scurry County COVID-19/CORONAVIRUS Resource Website Click here to read the latest local and national news regarding Coronavirus (COVID-19).
---